The FDA Approves the COVID-19 Booster for the 12-15 Age Group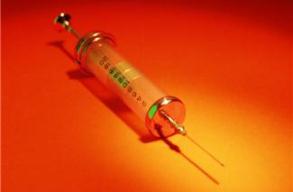 12-15 year old's will soon be able to receive the COVID-19 booster shot. So far, the booster shot has been available to those ages 16 and up. However, on Monday, January 3rd, the Pfizer-BioNTech booster shot was approved for 12-15 year old's by the Food and Drug Administration (FDA).
Before the younger ages are able to receive the shot, the Centers for Disease Control and Prevention (CDC) must also approve. This decision is said to come out some time later this week. If they approve it, then the 12-15 age group will be eligible for the vaccine booster. As of now, approximately 30% of this age group has been fully vaccinated.
Once you get both doses of the COVID-19 vaccine shot you must wait 6 months before receiving your booster shot. The FDA plans to shorten the wait to 5 months instead. This is planned to be approved for all age groups.
The FDA also wants to approve the booster for children 5 and up that have compromised immune systems, in hopes that it will provide them more protection from the Omicron variant.
"We're having a lot of suggestions and a lot of experience with Omicron that it's infecting people that have been boosted. But fortunately, we're not seeing a lot of severe disease," Dr. Kathryn M. Edwards, a vaccine expert and professor of pediatrics at Vanderbilt University School of Medicine, said. "So, I think if you look at the immune responses, at least in adults, you'll see that this booster dose does enhance your neutralization capacity against Omicron."
Even though the booster doesn't make a person completely immune to the variant, it significantly reduces a person's chance of having severe symptoms and hospitalization.