Record Cases of COVID Sweep America, 1 Million Cases in a Day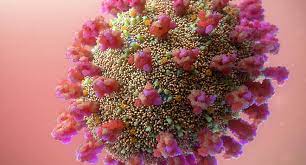 On Monday, January 3rd, the U.S, according to data collected by Johns Hopkins University, reported 1,082,549 new coronavirus cases, a record number of one-day infections. These new cases do not include at-home testing, so cases are expected to be much higher. The U.S. also has the highest seven-day average of new cases in the world, according to Johns Hopkins rankings.
COVID hospitalizations have increased in the last 3 months. Children between the ages 0-12, who are too young to get vaccinated, are being hospitalized with COVID. Texas Children's Hospital, the nation's largest pediatric hospital, has reported more than a four-fold increase in hospitalizations over the last two weeks, fueled by the holiday season and the spread of the Delta and Omnicron variants.
"We have staggering numbers here from this Omicron surge already," Dr. Jim Versalovic, pathologist-in-chief at Texas Children's, said Monday. "We shattered prior records that were established during the Delta surge in August."
Even though the U.S is one of the countries with the highest access to vaccinations only about 508 million doses have been administered and 204 million Americans are fully vaccinated (excluding the booster). 62% of America's population has been vaccinated which shies away from the 75% needed for herd immunity, making it easier for new variants to spread.
Cumulative hospitalization rates through November are about eight times higher for unvaccinated adults and about 10 times higher for unvaccinated children ages 12 to 17. Children 12-17 are the least vaccinated age group in the US, with around 53% fully vaccinated and those ages 5-11 far less, according to the CDC.
Early studies by the CDC suggested that COVID vaccines are less effective against the new Omicron variant compared to the Delta strain and other variants. But the same studies have indicated that three vaccine doses, the two preliminary shots plus a booster, significantly increase the level of protection against Omicron.