Joe Gatto Has Left Impractical Jokers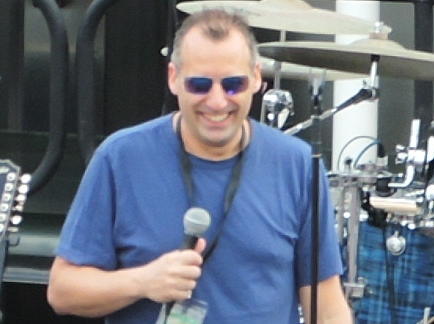 Comedy fans and New Yorkers alike are deeply upset. What prompted this, you may ask? Joe Gatto has left "Impractical Jokers."
Cast member Joe Gatto recently announced that he would be leaving for personal reasons. Gatto recently parted ways with his wife, Bessy, after eight years of marriage. After this, he has decided to prioritize being a father to his son and daughter. On his Instagram, he announced that needed to "focus on being the best father and co-parent to two incredible kids." This announcement came right before Season 10 of the show was greenlighted,
"Impractical Jokers" is a comedy-reality television show which first aired in 2011. The show centers around the comedy troupe The Tenderloins, formed in 1998. The group consisted of four members: Sal Vulcano, James Murray, Brian Quinn, and Joe Gatto. A typical episode consists of the cast members, called the "Jokers," performing stunts and dares in public. If a joker does not carry out a number of challenges properly, they will have to carry out a punishment, usually involving embarrassing themselves to members of the public that are often unaware of the pranks being pulled on them.
Viewers enjoy the show for a variety of reasons. The hilarious stunts pulled by the Jokers are a huge part of the appeal. While the challenges and punishments are a huge part of the appeal, the settings of the episodes are also a wow factor for many. Episodes are often set in New York or New Jersey, at places like Grocery stores or public parks. To watch an episode and say "I know where that is!" or "I've been there!" is huge for viewers from those areas. And seeing four guys from your neck of the woods succeed is a great feeling.
While people have known The Tenderloins as a quartet for years, they are now a trio. And although fans will miss Joe dearly, we can only wish him the best of luck as he starts a new life as a parent.