Rowhomes' Small Fire in Philadelphia Causes Distraught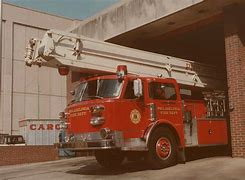 On Wednesday morning, a deadly fire broke out in Philadelphia resulting in the death of 12 people, including 8 children and 4 adults. The fire started in a 3-story house that was divided into two apartments where there was a total of 26 people living.
It has been said by officials that there were no working smoke detectors to alarm those that were around. Dinesh Indala, senior executive vice president of operations for the Philadelphia Housing Authorities, said that one of the apartments was inspected during May 2021, and all six smoke detectors and three carbon monoxide detectors were functional. Officials are still waiting for special equipment to investigate the site.
When asked about why the fire detectors weren't working Indala replied, "I don't know if they were replaced or tampered with. … We are working with the fire department at this time to do further inspections." City officials are saying the cause of the fire was most likely caused by a 5-year-old boy igniting a Christmas tree with a lighter, which then proceeded to spread around the rowhome.
Indala also stated that the housing authority was not aware about the amount of people in the residence, and when discovered, they acknowledged that it's far too high of a number.
Local leaders and First lady Jill Biden showed their empathy and are mourning the losses of all 12 individuals killed during the fire, calling the tragedy " heartbreaking." City Council President Darrell Clark also made a statement showing praise towards those who helped "We thank them for their bravery and recognize the pain that they are feeling today,".