Cruise Ship Redirected Path to the Bahamas to Avoid $1.2 Million Debt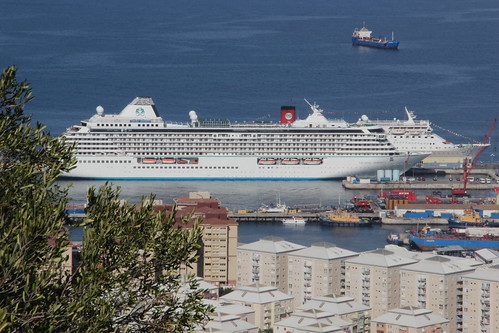 Luxury cruise ship, The Crystal Symphony, was seized mid-trip due to fuel payment debt.
The Crystal Symphony left Miami the first week in January, for a two-week voyage to the Caribbean. The ship was operated by Genting Hong Kong Ltd, which has been struggling financially due to the COVID-19 pandemic. There were approximately 300 guests and 400 crew members aboard the ship, many of whom were looking forward to a relaxing two-week vacation.
Steven Fales, a 51-year-old playwriter and actor, was on the cruise with his friends, hoping to get away from common present-day worries. Fales told the New York Times, "[I] hoping that the pandemic would end and [we were] trying to do something adventurous. It's just sad to see the pandemic kill it like it's a Broadway show that opened too soon."
To the dismay of the passengers on board, their trip was abruptly cut short. Last Wednesday, Peninsula Petroleum Far East filed a lawsuit against Crystal and Star cruises for having a debt of over $4.6 million in a South Florida Federal Court. The following day, the assigned judge ordered the ship to be immediately seized. Authorities moved quickly to trap the cruise, but mid-way through the trip, the cruise ship redirected its path to Bimini, Bahamas to avoid the authorities.
Eventually, the authorities caught on and the ship was docked. The people on board were provided with an extra night free. The next day they were taken by a ferry to Port Everglades in Fort Lauderdale, Florida.
After the entire incident, Crystal suspended cruises all the way through until April 29th. The river cruises have been cancelled until the end of May. "Suspending operations will provide Crystal's management team, with an opportunity to evaluate the current state of business and examine various options moving forward" Crystal cruise line said.