Zendaya – Disney Channel Actress to Euphoria Star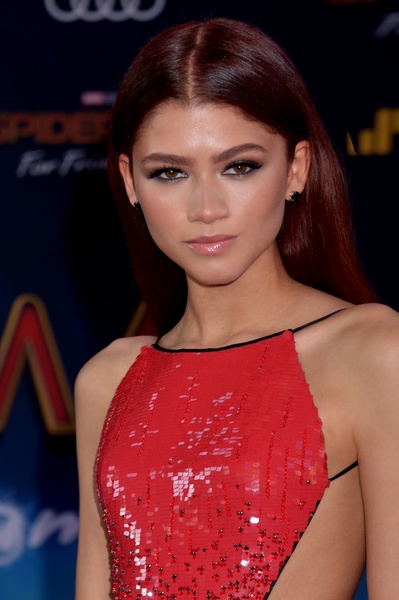 Zendaya Maree Stoermer Coleman has become one of Hollywood's sweethearts in less than a decade. Zendaya's spectacular progress as an artist has been inspiring to watch. Starting her career in a children entertainment platform, like Disney Channel, has given her the opportunity to grow up with the fan base that has supported her since the beginning.
Born in September 1, 1996 in Oakland, California, Zendaya was birthed to Marie Stoermer and Kazembe Ajamu Coleman. While she was an only child, she had 5 half-siblings on her father's side. Zendaya was a daughter to a stage manager, so she naturally spent a majority of her childhood in the California Shakespeare Theatre.
She participated in multiple productions and programs there. Her first audition ever was for the production "James and the Giant Peach," and got casted as the silkworm. Zendaya also did various local productions in the American Conservatory Theatre and the Cal Shakes Conservatory.
Zendaya had another desire: dancing. She danced at the Future Shock Oakland dance group for years and did hula dancing at the Academy of Hawaiian Arts. Zendaya also danced as a backup dancer for a Sears Commercial starring Selena Gomez. As she danced backup, she also became a Kidz Bop Kid, along with fellow soon-to-be Disney Channel Star, Ross Lynch.
She also did modeling for Macy's and Old Navy as a child. As time progressed, she decided to just use her first name professionally, which means "to give thanks" in the language of the Shona people of Zimbabwe. "I have my African first-name, I have a middle name that is [my mom's] middle name, which is French, but we did it in African spelling, so it's literally me in a name." Zendaya told Weekly in 2016. "And then you have Stoermer and then you have Coleman. I literally have, like, a timeline in history in my name."
In 2010, Zendaya's acting career took off. She starred alongside co-star Bella Thorne in Disney Channel's Shake It Up. "[The show is] a buddy comedy about two best friends who dream of becoming professional dancers and finally get their chance when they get to audition for their favorite show." Zendaya told McClatchy-Tribune Business News. Shake It Up ended in 2013.
While filming Shake It Up, Zendaya voice acted in Pixie Hollow Games (2011), starred in Disney Channel Original Movie, Frenemies, alongside Bella Thorne (2012) and did multiple guest appearances in other Disney Channel hit shows such as A.N.T Farm and Good Luck, Charlie. She also signed a recording deal with Hollywood Records and released her first album the following year.
In 2013, Zendaya got paired up with professional dancer, Val Chmerkovinskiy, and competed in Dancing with the Stars against Andy Dick, Kellie Pickler and Aly Raisman. She told Good Morning America "I'm really used to hip-hop dancing…So I kind of have to forget what I know and restart all over again."
That same year, Zendaya wrote her own book titled: Between U and Me, where she shared advice with her fans. In 2014, she starred in another Disney Channel Original Movie, "Zapped." Zendaya starred in hit Disney Channel comedy K.C Undercover after Dancing with the Stars in 2015.
In 2016, Zendaya announced exciting news via Instagram. Just at age 19, Zendaya became the face of CoverGirl. "CoverGirl celebrates powerful, beautiful, and strong women of different races and ethnicities." Zendaya told Teen Vouge. "It's inspiring. I'm thrilled to be part of the diversity and expansion of beauty." Later on, she released her own clothing line: Daya.
In 2017, she played Anne Wheeler in the Greatest Showman alongside Hugh Jackman and Zac Efron and Michelle Jones (MJ) Watson in Spider-Man: Homecoming. In 2018, she lent her voice for Duck Duck Goose and Smallfoot. In 2019, she reprised her role as MJ Watson in Spider-Man: Far From Home. To get away from her Disney image, that same year Zendaya signed on to play Rue in HBO's Euphoria. Euphoria is based on Sam Levinson's, the creator of the show, teenage years.
"I don't find it that shocking, to be honest. People will." Zendaya told New York Times, discussing the hit show's controversial content. "I kind of accepted the fact that it would be polarizing…Whether people like it or not, its's real. I'm telling somebody's story. Just because it's not happening to you doesn't mean it's not happening all the time, every day."
November 2019, Zendaya won Best Drama TV Star (Euphoria) and Best Female Movie Star (Spider-Man: Far From Home) at the People's Choice Awards. In September 2020, she was awarded the Emmy for Best Lead Actress at the 72nd Emmy Awards, making her the youngest person to win this category.
Zendaya has been able to do numerous movies, TV shows, countless modeling gigs, a brief music career and write a book, all while being a young artist. Age has never stopped her, which is a point of inspiration for many fans.
In a Glamour interview in 2017, Zendaya gave out her advice to younger audiences. "Following your dreams is never easy, really because it's gonna take work, and it's gonna take dedication, and it's gonna take focus, and it's gonna take drive, but as long as you really love it and you really want it and you keep that laser focus, then nothing is impossible. You got this!"