30: A Cultural Masterpiece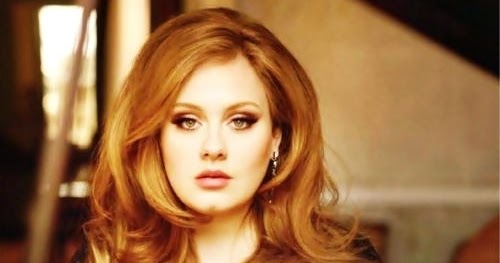 After taking a break for several years, Adele made a bombastic return to her music career with the release of her latest album '30'. In traditional Adele style, she's once again using her musical passions to express her sorrows by crafting a melancholy masterpiece with her newest songs.
Adele used the work on her newest album not only to assist with her grief over the end of her marriage, but also as an attempt to explain her divorce to her nine-year old son, Angelo Adkins. These concepts are explored and played with all throughout the album. One particular example is in the collection's first single, Easy On Me. The song opens with the lyrics, "There ain't no gold in this river / That I've been washing my hands in forever / I know there is hope in these waters / But I can't bring myself to swim / When I am drowning in this silence / Baby, let me in." They describe in detail the heartbreaking emotions the singer songwriter had gone through. More specifically the fact that her marriage was never truly horrible, but that she was simply unhappy.
For a young child, a concept like divorce is hard to grasp. It isn't something that he could ever truly understand until he's older. This album serves as a capsule of Adele's reasons for her son to look at, not just now, but even into his adult years. In an interview with the British Vogue, she explains these concepts. "I just felt like I wanted to explain to him, through this record, when he's in his twenties or thirties, who I am and why I voluntarily chose to dismantle his entire life in the pursuit of my own happiness."
In the track, My Little Love, she focuses on her explanation of the divorce to her son. Throughout the piece, she features conversations with Angelo. In one of these discussions, she tells him, "I love your dad 'cause he gave you to me. You're half me and you're half daddy." Expressing she has no malice towards the man, but there is a lack of romantic love towards her ex-husband.
30 is a much more mature album than the pop-singer has previously released. In contrast to her previous songs about heartbreak, these songs have no bashing and no hatred. Her divorce was a life changing event that impacted not only her, but also her son. And along with the change in attitude, comes a change in the message of her songs.
This album, while a sorrowful explanation to her son, is also meant to reach a particular segment of her audience. With Adele's hopeful outlook towards the future in this album, it will likely strike an emotional chord with those who are experiencing a similar situation.
The album was immediately well received by millions around the globe. On Spotify, it garnered 60.7 million global streams on the first day it was available for listening. Along with that, each song made it onto the Hot 100 chart, with her lead single remaining on the top spot for four weeks.
Her other tracks also ranked highly, with Oh My God, earning the 5th spot, I Drink Wine ranking at the 18th spot, My Little Love taking the 23th spot, Can I Get It ranking at the 26th spot, To Be Loved ranked at the 32nd spot, Strangers By Nature at the 41st spot, Cry Your Heart out ranked at the 44th spot, Hold On at the 49th spot. The last three songs were all in the top 60, with Night Parking at the 53rd rank, Woman Like me ranked at the 55th spot, and lastly, Love Is A Game in the 56th spot.
It appears that being away from making music for the past several years had no negative impact on the creative genius that fans have expected from Adele. This album will not disappoint.