"Red (Taylor's Version)"… It's a Masterpiece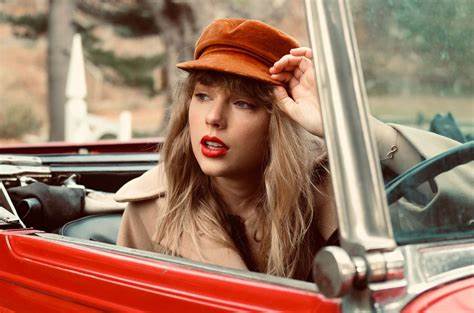 Taylor Swift is a country/pop/alternative singer/songwriter who made her debut in 2006 with her album titled Taylor Swift. Since then she has released 8 other albums and the fans keep coming back for more… myself included. Those albums are Fearless, Speak Now, Red, 1989, Reputation, Lover, Folklore, and Evermore.
In 2019, her manager, Scooter Braun, sold the masters to her first 6 albums. Now to earn them back she must rerecord them all, so she's putting in t he work all over again, and fans couldn't couldn't happier or luckier with the bonus content that arrives with each. She started last year when she released Fearless (Taylor's Version) in late April. With each rerecorded album she records the original songs that were already part of the previous album plus some vault tracks that didn't make it to the original release.
Red (Taylor's Version), the second of the released albums project dropped this past November and consists of 30 songs plus a message from Taylor Swift herself. 19 of the songs are from the original; the other 11 include vault tracks and 1 acoustic version of the first track. Some of the most popular songs on the album are major hits such as We Are Never Ever Getting Back Together and All Too Well, both about breakups. Taylor Swift is known for her breakup songs, and while critics panned her for them, fans celebrate and love them.
In Red, Taylor talks about the harsh turns of her relationship with the actor Jake G. especially in All Too Well (10 Minute Version). Ever since the rereleased album, fans have eaten up the new All Too Well. The single is the first ten minute song in history to reach number one in the charts. Taylor also released a short film dedicated to the song starring Saddie Sink and Dylan. Taylor also released a music video for the song I Bet You Think About Me.
Overall this rereleased Red is another one of Taylor Swift's masterpieces. I personally fell in love with it after listening to the first second. The passion that Taylor sings with is beautiful and her lyrics are always so poetic and flows so perfectly in her music.