Two Nurses in New York made $1.5 million in fake vaccine contrivance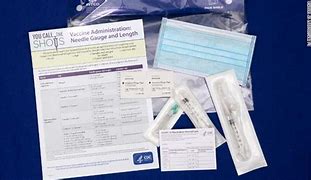 Julie DeVuono, 49, and Marissa Urraro, 44, were both charged with second degree forgery- which consists of creating false documents or altering an existing one having the intent to obtain money for their own purposes.
DeVuono, the owner and operator of the Wild Child Pediatric Healthcare in Amityville, and Urraro an employee of hers were both arrested on Thursday, said the Suffolk County District Attorney's office in a news release on Friday. These two nurses in Long Island evidently forged Covid-19 vaccination cards and entered them into the New York State Immunization Information System (NYSIIS) database.
The charging includes six to ten months in jail/ $500 to $5,000 fine, depending on how serious the situation is. Devuono was also charged with first-degree offering a false instrument for filing.
It has been assumed that they forged the official vaccination cards to indicate that a vaccine was given to an undercover detective on one or more event, even though they had never received a shot. Prosecutors say they charged $220 for adults and $85 for children for the false cards.
Law enforcement officers later found $900,000 in a search of DeVuono's home, but also found a ledger stating their profits from November 2021 to January 2022.
Barry Mark Smolowitz, DeVuono's attorney stated his client was brought to court Friday morning along with her employee and pleaded not guilty. He said he hasn't given more than a complaint in this case "We're looking further into this," he said.
Urraro's attorney, Michael J. Alber, said, "An accusation should not overshadow the good work Ms. Urraro has done for children and adults in the medical field."