Bengals Come Back From a 21-3 Deficit to Continue Making Playoff History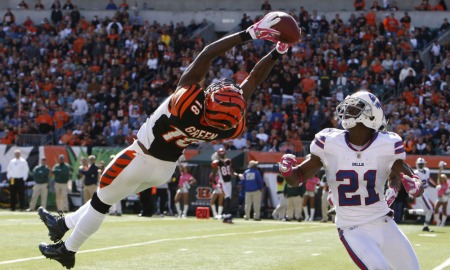 On Sunday January 30th, 2022, the Cincinatti Bengals continued to make NFL playoff history. Last week the Bengals beat the Titans with a tie breaking field goal. This week the Bengals played the Kansas City Chiefs. The Chiefs have been a dominating team in the past few years with All-Star quarterback Patrick Mahomes. Mahomes led the Chiefs to a Superbowl win in 2020 and to the Superbowl again in 2021 but lost to Tom Brady and the Tampa Bay Buccaneers. For the first time since 1989, The Cincinnati Bengals won the AFC championship and are headed to the Superbowl.
The Benglas started off the second quarter 7-3. At one point during the second quarter, the Bengals were down 21-3. The Chiefs had a 95%-win expectancy. With a remarkable second half the Bengals came back and were in the lead, but then the Chiefs came back and tied the game 24-24. At the end of regulation coin toss, the Chiefs one and chose to receive the ball.
During the third play of overtime, Bengals' safety Vonn Bell intercepted a pass from Patrick Mahomes. Setting, the Bengals up for a field goal range. 5th round draft pick, Evan McPherson kicked the game winning field goal.
Following, the Bengals win, Bengal's rookie quarterback Joe Burrow said, "Usually when you lose a coin flip to those guys you're going home. Our defense really stepped up and made plays in the second half. And on offense we made plays when we had to. I thought the offensive line played really well all day. We started running the ball there at the end and that's exciting. Big win for us."