Sandy Hook Settlement with Remington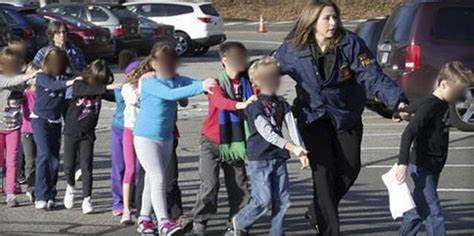 For the past ten years the families of the Sandy Hook Elementary School shooting have been advocating for gun reform to get justice for the lives that were lost. Last Tuesday, the families received a settlement for 73 million dollars.
On December 14th, 2012, in Newton, Connecticut, Sandy Hook Elementary School endured in a school shooting massacre. 20-year-old, Adam Lanza entered the school with a Remington Bushmaster semiautomatic rifle and killed 26 people including 20 children between the ages of six and seven in less than five minutes. Before he left his home, he shot and killed his mother. When officials arrived at the scene, he shot and killed himself.
Some of the victims' families in the 2012 shooting reached a 73-million-dollar settlement with the Remmington, the gun manufacturer of the AR-15 rifle used in the shooting.
The settlement was first announced on Tuesday in Connecticut Superior Court.
Along with the 73 million dollars, the agreement allowed the families publicize thousands of pages of, "internal company documents that prove Remmington's wrongdoing," said attorneys in a press release.
Josh Koskoff, who was serving as the lawyer for the families said in a press release, said "The victory should serve as a wakeup call not only to the gun industry, but also the insurance and banking companies that prop it up."
Nine of the victims' families sued in 2014, saying that Remmington should take some responsibility for the shooting because of its marketing of the guns. Last summer, Remmington offered to settle for 33 million dollars, but the families did not accept.
Nicole Hockley's son, Dylan, died in the shooting. She said, "My beautiful butterfly, Dylan is gone because Remmington prioritized its profit over my son's safety. My hope if that by facing and finally being penalized for the impact of their work, gun companies, along with the insurance and banking industries that enable them, will be forced to make their business practice safer than they have ever been."
Current President, Joe Biden, was the Vice President at the time of the shooting. At a press conference on Tuesday afternoon he said, "While this settlement does not erase the pain of that tragic day, it does begin the necessary work of holding gun manufacturers accountable for manufacturing weapons of war and irresponsibly marketing these firearms."