Controversial Performance at Disney World Receives Backlash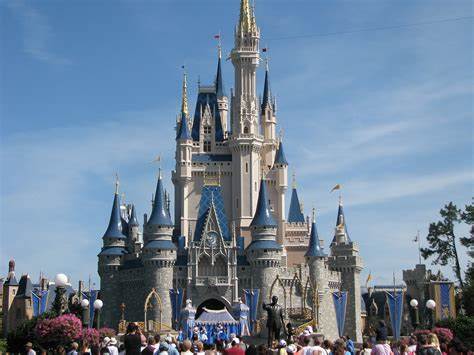 On March 18, 2022, a high school cheerleading group from Port Neches-Groves High School performed at Disney's Magic Kingdom theme park in Orlando, but sparked controversy.

The performance that was on Main Street consisted of the group dancing and chanting "I-N-D-I-A-N-S, scalp 'em Indians, scalp 'em," while wearing fringe that mimicked traditional Native American clothing. The outfits worn and the dance moves that were performed were reported to appropriate Native American culture. This angered many people.
To perform at Disney, you must send an audition tape. The audition tape that the school provided was much different from the live performance. The date when the tape was sent is not specified as of yet.
"The live performance in our park did not reflect our core values, and we regret it took place," Disney spokesperson Jacquee Wahler said. "It was not consistent with the audition tape the school provided and we have immediately put measures in place, so this is not repeated."
These measures include: Disney launching a new diversity and inclusion initiative, putting warnings on old films that can be streamed on Disney+, saying "negative depictions and/or mistreatment of people or cultures," (such as movies like Peter Pan which refers to Indigenous people as a racial slur), and re-designing Splash Mountain, which is based off a movie that has been banned for a while, "Song of the South," due to stereotypical depictions of African Americans.
Supposedly the same cheerleading team has performed this multiple times without receiving backlash.
"This is our eighth time at Disney," the spokesperson from Port Neches-Groves High School said. "They don't ask what you're going to do as far as a performance. It's just contest video and they see the uniforms. They asked for nothing else. This is the same performance we've done all eight times."
Prior to the recent performance, Port Neches-Groves High School has received complaints about its mascot, a Native American man in a feathered headdress, titled "Indians." The mascot was complained to be an offensive stereotype. The Cherokee Nation has also protested against about the practices, imagery, and chanting in the school.
The school has not done anything about their practices even after many, many complaints. They argue that they have held this tradition for 50 years. This stereotyping issue is not only occurring in this high school, but many others. The stereotypes are usually in Native American themed athletic teams.
Tara Houska, an Ojibwe tribal attorney tweeted, "Any Natives who attend [Port Neches-Groves High School] should prolly just accept their classmates dehumanizing them cuz 'tradition', right? Shame on [Disney Parks] hosting this. Nostalgic racism is RACISM."