NFL Star Killed on Florida Highway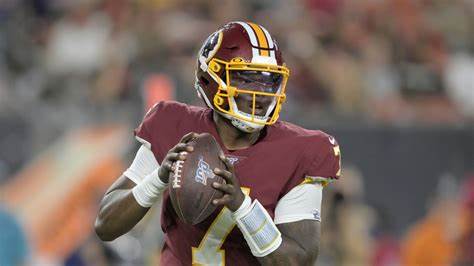 On Saturday April 9th, 2022, Pittsburgh Steelers quarterback Dwayne Haskins was hit by a dump truck and killed on a South Florida highway. The Florida Highway Patrol continues to investigate the homicide but released a statement on Monday saying that they will not release any further information until the case is closed. The case could take up to three months to close.
Haskins was attempting to cross Interstate 585 around 6:30 Saturday morning when he was struck by the dump truck and died. This interstate is a major road with no pedestrian access. There are no crosswalks or sidewalks which give no one a reason to be walking on the road. He was born in Highland Park, New Jersey and was only 24 when he passed on Saturday.
Haskins started his post high school career at The Ohio State University. He played three seasons with the Buckeyes as a starting quarterback and went 13-1 as a starter in the 2018 season. In 2018, he was voted third for the Heisman trophy. In 2019, he was drafted in the first round of the draft as the 15th overall pick by the Washington Redskins, now called the Washington Commanders. Before the 2021 season started, he was released from Washington and was picked up by the Pittsburgh Steelers.
Ohio State's head football coach, Ryan Day said in a press conference, "When you think about Dwayne, you think about the compassion that he had. Certainly, for all of his teammates and his friends, but he always took time after practice to be around family members, kids. He was like a big brother." Day also noted that his favorite game with Haskins was in 2018 when they won 52-51 over Maryland in overtime.