Letter from the Co-Editor, 2022-2023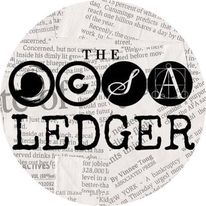 Entering journalism was never something I ever thought I would do, as I had no interest in the news and the people delivering it. While the course was unexpected, it has grown on me as a way to serve the student body and to speak what needs to be heard. Last year, being copy editor was imperative to being the co-editor, as it gave me the shovel that I will use to pave the way toward my own journey as both reporter and editor in the OCSA Ledger.
While I'm nervous of what this year will bring, I have faith in my staff and my fellow co-editor, Jillian Jenks. I promise to use what I have learned from former editor-in-chiefs to encourage my staff to create student focused articles that will shine a spotlight on the artistic endeavors of our fellow peers. New things are coming to our school, broadcasting is just one of them, but as co-editors, we are confident that this school year will be an era of growth and endurance.
The OCSA Ledger is here to showcase our peers and their art, bring the art of news to our readers, and focus on all the great accomplishments of the OCSA student body. We are eager to provide our school genuine, authentic, student produced articles that spotlight the truth of our art.
Yours,
Halle Saldivia
Co-Editor, The OCSA Ledger