The Brief History of Rodeo Day!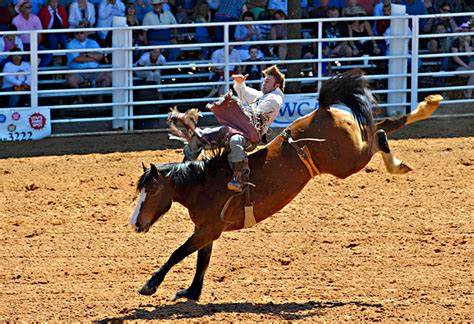 Rodeo Day is back for its 73rd year on February 17th, 2023! Everyone is getting ready for Rodeo Day and can't wait to start celebrating this national Floridian holiday! Rodeo Day dates back to 1944 when Silver Spurs Riding Club had its first Rodeo. It was used as a program to sell war bonds during the second world war. Despite this year's date, the first rodeo was held on July 4. Then in 1951, the program made a February rodeo.
During Rodeo Day there is barrel racing, calf roping, bull riding, the rodeo queen election, and many more fun activities. Even people dressed up in traditional cowboy/cowgirl attire. School is off on that day too. Rodeo grounds are in Osceola Heritage Park. "Anyone who has ever experienced the thrill of rodeo life wishes it could go on forever." Ralph Clark, a former writer for Thoughtco, a company who wrote about the rodeo and Western lifestyle, once stated.
Rodeo Day has a lot of history to behind it and holds a place in everyone's hearts, new or old.