Feeling Like Your Major Doesn't Fit? Change it!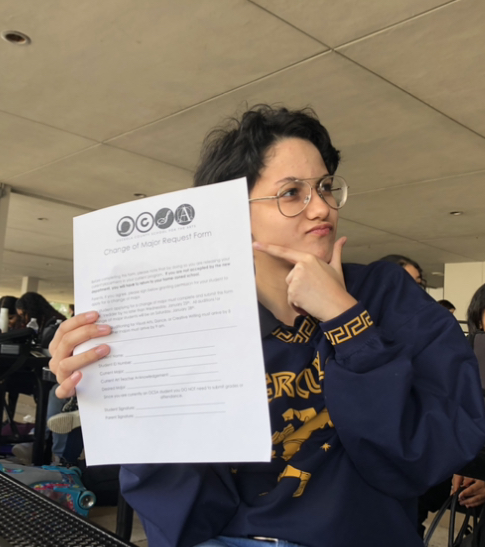 Sometimes a person's chosen major doesn't always work out, whether the cause is a loss of passion or just thinking that pursuing another art would suit them better. Due to our eight majors, one of which only being available to high schoolers, it can be difficult to settle with only one. The good news is that you don't have to be stuck practicing one art for the entirety of your time here because there is an opportunity to request a change. "For people who have a passion in another art form this can be a way for them to engage in that while remaining in the school and possibly retaining their previous major as an elective course," says sophomore band major Peri Davis.
However, by completing the form, a student's place in the school is then revoked. For example, if someone is a creative writer auditioning to be a visual artist, they cannot go back to creative writing if they fail the audition. A student also needs a parent's permission to complete the form, along with the student's current art's teacher signing the paper, and of course, a specification of which major is wanted. Although completely new students need to submit grades and attendance, current students will not need to submit it.
The form can be found in the front office, so simply take one if you need it and fill it out. It's due Wednesday, January 25th to Mr. Vedder, and the actual auditions are held on Saturday, January 28th. Those auditioning for Visual Arts, Dance, and Creative Writing must arrive by 8 am, while all others must arrive by 9 am. There will always be another place to go if you don't feel like your current major fits, so don't be afraid to make a switch!