OCSA Gets Invited Back to Perform in the Ellington Jazz Concert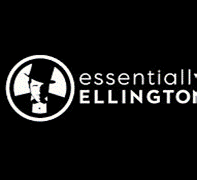 One of the most cutting-edge jazz education events in the world is the annual Essentially Ellington High School Jazz Band Competition & Festival at Jazz at the Lincoln Center. High school musicians from all across North America travel to New York City every year to participate in three days of workshops, jam sessions, rehearsing, and concerts. The competition & festival marks the conclusion of the yearlong Essentially Ellington program, in which participating bands are requested to produce a recording and 15 finalists are chosen after a stringent selection procedure. Before traveling to New York to set up their "Dukes" and perform for Wynton Marsalis and a panel of eminent judges, each finalist band undergoes an in-school session given by a professional musician, allowing for a chance to improve and learn to better advance in the contest. One winner is chosen each year, with OCSA's Jazz A students taking 1st place in the last competition. Once again, they've been invited back for the upcoming competition.
Jazz director, Mr. Jason Anderson is enthralled with the opportunity and has already begun practice and rehearsals. But with a major competition, comes stress on whether you're going to make it. The pressure is that you don't automatically get a spot, and since it's a national event they break it up into 5 regions. Due to that, it adds more pressure. Our region is from Florida to Maryland, and they only choose 3 bands to invite to the event. Florida alone has 5 bands that have showed their talents in the past competitions. Mr. Anderson has stated that "winning last year does add a bit of pressure this year, because of last year's 1st place win, having to uphold the talent shown and proving you have been improving."
Not only does this competition allow for a chance to win a national competition, but it also gives the chance for great opportunities for the students involved. "There are many universities, foundations, and big-name jazz artists that watch the entire competition, not just the finalist. And yes, the win put us in the spotlight, but it's just insane the opportunities that are offered. So many students were offered opportunities at specialized summer camps, invites from schools such as Julliard. And it's so amazing to see these kids get the attention for their skills."
So, whether another 1st place win is earned during this year's competition or not, it's a great opportunity for students in OCSA's Jazz A band to get their work out there and have a chance to compete and improve. We wish OCSA's Jazz A band good luck in their upcoming contest!