More Than a Gas Station: New Buc-ee's Opening in Central Florida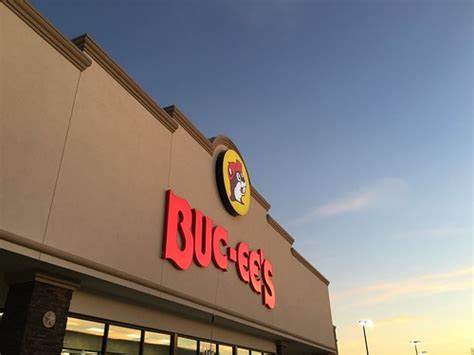 Most people don't go in a gas station to get anything other than gas, snacks, and drinks. But Buc-ee's is different. Not only is it a gas station, it's also a convenience store and a developing tourist location. This popular "all in one" gas station is being talked about all over social medica. Now, it's being opened in central Florida.
After Arch "Beaver" Alpin III opened the first store in Texas, 1982, Buc-ee's has become a freeway phenomenon. It all started for Alpin when he spent his holidays at his grandfather's general store. That was when he learned how to create a business and manage it. The name was created from a combination of his name and his dog, Buck.
But what really makes this place so special that people from all over the United States comes towards it? Well for starters its much bigger than any other gas station. An 80,000 square foot travel space, 120 gas pumps for cars, 750 parking spaces, and the great 125-foot pole with the Buc-ee's logo on it. The gift shop inside it contains lots of merch that varies from a selection of hoodies, shirts, socks, and much more. Their food and drinks include many brands, but the Buc-ee's snack brand stands out of the rest with it having personalized snack names like "beaver nuggets."
With this company having dozens of locations spread around the southeast, customers are ready for it to be open in central Florida. Buc-ee's has broken many records from biggest convenience store in the world to world's longest car wash (255 feet long), and is even claimed as the "cleanest restrooms in America" after winning a nationwide restroom contest ran by Cintas. Evelyn Tippett, a creative writer at OCSA explains her experience as a self-proclaimed Buc-ees enthusiast "It's the most magical gas station I've ever been in. They have the cleanest bathrooms I've ever seen, they have their own merch, and best of all, they have brisket!"
A Buc-ee's is already open in Daytona, but one being open in central Florida can expand the magic of Buc-ee's to other customers around Florida.