Heading to Juilliard: Two OCSA Seniors Accepted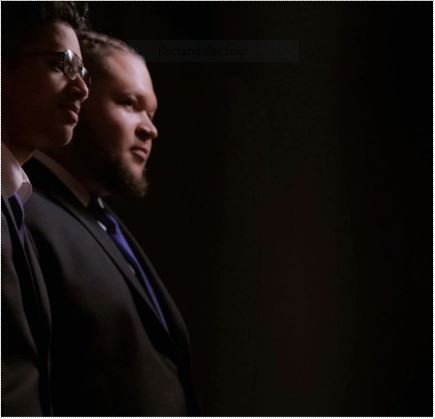 Juilliard, known as one of the most prestigious arts schools in the United States, has recently accepted two OCSA seniors! Isaiah Bravo and Nathanial Williford, both band majors, are no strangers to being featured on the school's social media for their achievements, whether in MPAs or winning merits, mentions and awards.
Being known as a world leader in performing arts education, getting accepted into Juilliard is no easy feat. As it is such a small school of only about 650 students, the admission rate is extremely thin at only about 7%. Though it majorly consists of music majors, only 16% of those who applied for instrumental music are accepted.
"World class faculty and so many opportunities, and just such a great environment," says Isaiah Bravo about what made the school stand out.
"From a very early age, Juilliard was a dream for me," adds Nathaniel Williford.  Located in New York City, Juilliard performs over 700 shows annually and is no stranger to pushing students into more opportunities. Alumni include Robin Williams and Aretha Franklin, as the school not only offers music programs, but courses for dance and theatre.
"Especially in the last two years since our jazz director Mr. J came, he has seriously pushed us every step of the way and even though this has been a dream for a long time, I don't think it would've become a reality if it wasn't for being at OCSA and having Mr. J," said Williford with Bravo agreeing, crediting the school for guiding and encouraging them both to pursue their ambitions. Now, they are set to go to Juilliard, hoping that their next steps include "basically make it accessible for everyone to know what Jazz is, to know its complex history and why it's so fun to play."
"If you're going to do it, be patient. Have confidence in yourself, be honest with yourself–and that means both sides of honesty. Be honest about the things you know you can do well; be honest about the things you might need to work on. Keep 100% honest with yourself," Williford states, referring to what helped him along the way. Now, with both being accepted into the Bachelor of Music program, they are well on their way to taking those next steps and spreading the nature of Jazz. Make sure to congratulate and wish good luck to them on their journey to New York!