Staying Sharp Over Summer: Art Internships and Programs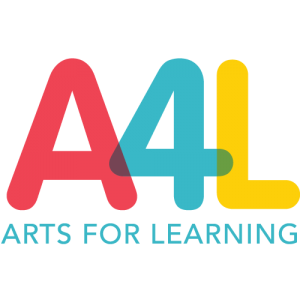 Over the summer, it can be easy to lose sight of your art. Particularly for highschoolers, summer classes and work can take up a lot of time, even though it's supposed to be considered as a break–thus leaving less time to focus on what may be a hobby and what may turn into a career. With a point being made in every art area to practice, practice, practice, some are left wondering–how exactly can people practice out of school? In order to keep expanding skills, internships and summer programs are plentiful in Florida, with some even offering pay.
For example, Arts For Learning runs for six weeks, from June to July, and allows for students to work for a total of 180 hours. If that student is a resident of Florida, they will receive pay of $10 dollars per hour, but non-residents can still make it count. Instead of being paid, they can use that experience for volunteer hours. The program allows auditions for people in visual arts, dance, creative writing, theatre, music production, and animation, with an application deadline of May 5th, so next year, make sure to keep up with deadlines. The campus is located in Miami, however, and applicants must be at least 14 years old and meet working requirements to receive pay.
One of the most well-known programs a person can go to is stArt–although auditions have been closed since April third, it can be an amazing opportunity for next year. It is completely free aside from small fees for breakfast and lunch, but it also offers free admission to the park for a day! Kids will also have the opportunity to receive feedback and instruction from artists coming from schools including Juilliard, UCF, Oberlin College, Indiana University, and University of North Carolina. The classes themselves are held at OCSA, so the campus would be familiar if there's hesitancy to go someplace new.
Plus, the Orlando Museum of Art offers a summer camp rather than an internship, but it is separated by age. Ninth through twelfth graders are grouped together, and sixth to eighth graders together. Being a camp, it requires $25 dollars per child. The span varies based on whether the student would like do full-day or half-day sessions, with focus for highschoolers being printmaking, drawing, and painting. Meanwhile, middle school focuses more on exposure to art. All in all, it can still be valuable to gain experience.
Florida is no stranger to having programs with art, especially with one of the programs being in Disney itself. These opportunities are a few of many, so don't be scared to get out there and achieve more experience. Even if the program's deadline has been passed, remember it for next year. Don't forget to keep practicing over the summer!