OCSA Ledger Closing for Summer 2023!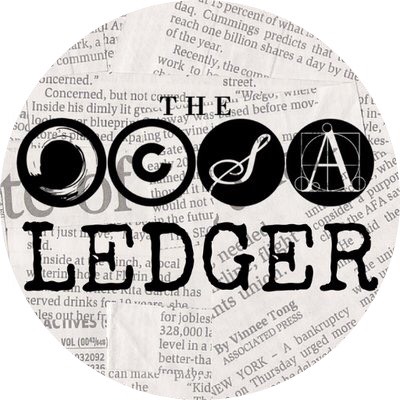 The OCSA Ledger is closing out for the summer break. It's been an honor serving the student body and bringing light to the art that students create on campus. This year we took the initiative to provide more coverage for the student body and their works as artists. We offered a deeper perspective on various campus organizations and the process behind their work, as well as individual students and their artistic endeavors. It's been a wonderful experience to take a closer look at what makes OCSA the school we love.
It's been an eventful inaugural year regarding Blaze Broadcasting making their debut and everyone giving a helping hand. However, it's worth it as Blaze Broadcasting has gotten their foot in the door and message on air. Atlantis Ablaze is better than ever, and The OCSA Ledger is becoming a tsunami of campus news. We helped each other, we've made each other laugh, and we picked each other up when we needed to. We hope that Atlantis Ablaze, Blaze Broadcasting, and The OCSA Ledger continue our work serving the student body and faculty this fall.
This year The OCSA Ledger brought our focus back to not only the wonderful artists on campus, but the teachers and staff that make our school incredible. Next year we hope to extend our outreach to all students, parents, and faculty, so they know they can always turn to our publications and broadcasts for timely articles that showcase the wonderful things happening at OCSA. The OCSA Ledger will be returning in the fall, so keep an eye out for new articles then. Have a great summer and we look forward to serving you again this fall!
Best wishes,
Jillian Jenks and Halle Saldivia
Co-Editors, The OCSA Ledger