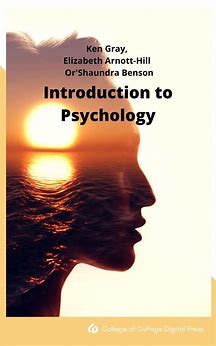 In Florida, the week before school ensued, it was unclear whether or not the AP Psychology College Board course would be banned in Florida. While the course is still available, it was a long journey to make sure that it wouldn't be banned, causing teachers to wonder if they should teach the course as it is, alter it, or scrap it in its entirety.
It was believed that since AP Psychology involves topics of sexual orientation and gender identity, the HB 1557, also known as the, "Don't Say Gay" bill, would prevent the class from being taught. The bill, which has been expanded to all school grades by Governor Ron DeSantis as of April 19th, 2023, bans talk of LGBTQIA+ topics in school. College Board has included the topic of sexual orientation and gender identity in their course for 3 decades, since 1993.
On August 3rd, College Board posted a statement saying, "… the Florida Department of Education had effectively banned the AP course by instructing Florida superintendents that teaching foundational content of sexual orientation and gender identity is illegal under the law."
The statement also explained that Florida would allow districts to teach AP psychology only if they excluded the essential sections on sexual orientation and gender identity, in which case College Board would refuse to offer the course. Modifying the course to exclude these topics, College Board declared, "…would censor college-level standards for credit, placement, and career readiness." According to The American Psychological Association, any course that excluded these topics of orientation and identity from the course material should not count for college credit.
During the time it was unclear whether or not AP Psychology could be taught, the super-intendant of Pasco County Schools, Kurt Browning, scrambled for a clue as to what to do. It ended on a reluctant decision. According to a Washington Post article by Laura Meckler, "Florida says AP Psychology doesn't violate the law, after all," Browing felt he had no choice but to change to an alternate college-level psychology course, even though with classes beginning so soon, teachers had only days to prepare. Superintendent Browing then stated that he feared teachers could lose their teaching licenses otherwise.
Browning sent a letter to Education Commissioner of Florida, Manny Diaz, but never got a straight answer.
William J. "Bill" Montford III, Chief Executive of Florida Association of District School Superintendents, asked what to do when thousands of students were enrolled in the course and teachers have already been hired for it. Many students were left struggling to make late changes to their schedules and figuring out how else to get the college credit they wanted.
In a Florida Phoenix article by Jackie Llanos, she reports that Díaz sent a letter to the schoolboard on August 4th. The letter said that AP Psychology could be taught to "age and developmentally appropriate…" students. This statement left teachers confused as to how to teach the course.
Three days after declaring that gender identity and sexuality wouldn't be taught in AP Psychology, Diaz doubled back. On August 9th, he retracted what he said and told Florida school superintendents that gender identity and sexuality could be taught in AP Psychology, allowing the whole course to be taught legally. Though, teachers and students alike would have appreciated it if the decision was made clear before the start of the school year.