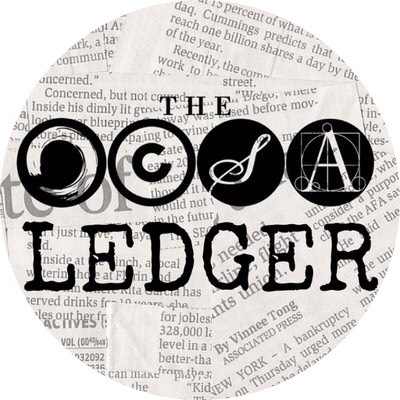 Joining Journalism in my freshman year has been an enlightening journey for me. I started taking this class at the beginning of last year, and through my efforts, I received the wonderful opportunity to join the editing team on newspaper.
I learned how to talk to people professionally, how to better engage with my peers, and most importantly: how to report, design, and edit in order to make good news articles. I've bettered my writing by learning to incorporate the poeticism of creative writing into my articles, trying to make them more interesting for the student body. Learning to manage my responsibilities on staff has not only made me a better journalist, but a better person as well.
As a sophomore, I am the youngest on the editing team. And while it's intimidating to be surrounded by people who have more experience, I feel nothing but love when I'm in the newsroom. It has always been a safe space for me, so it's an honor to spread that feeling to others on staff.
My goal this year is to support my fellow staff members, and to give them the guidance they need to make the best possible articles. I want to use my past mistakes to help others avoid them. Whether it's something minor like accidentally misspelling a word, or something like forgetting to add the oxford comma. But my job goes beyond my proofreading abilities. It's making sure that articles flow properly, and that the writers' message is being expressed clearly.
Working on the newspaper has been a pride and a joy of mine. I'm excited to share my passion with the rest of the staff, and I'm grateful to have such a wonderful copy editor, Jessica Vanderbeck, to live and learn with. I'm also grateful to have the wonderful co-editors, Jillian Jenks and Halle Saldivia, to teach me the ways of drafting and editing. I am not taking this position lightly; it is my job, and I will do everything in my power to exceed my own expectations.
With joy,
Evelyn Tippett
Copy Editor, The OCSA Ledger