Hurricane Apps That Can Save Your Life
Hurricane Florence has brought strong winds and a massive storms to the coast of the Carolinas and the Eastern United States. Many Americans are now using apps that can help people who are stranded in the middle of hurricanes to contact first responders quickly, track hurricane location and damage, and figure out where to take shelter. Here are some popular disaster-preparedness apps :
The most downloaded app of last year as a result of Hurricane Irma and Harvey was Zello, which is a walkie-talkie app used by rescuers for communication in rough areas. Recently on Monday, Zello reportedly ranked in the 25th slot among social networking apps. Another popular communication app was Firechat, also a walkie-talkie app for communication that does not use a lot of battery but has built-in emergency channels that people can request help from.
A popular app for shelter is Harmany. This app was created in 2017 to connect people in need of shelters with those who want to provide it in emergencies and evacuation situations during Harvey and Irma. On the app, hosts can easily turn on and off their shelter spaces and evacuees can do a shelter search to find the best places. Harmany also provides alerts and notifications for dangerous events.
The Federal Emergency Management Agency (FEMA), recommends using the new Red Cross's Hurricane App which shows location, specific weather alerts, and allows users to connect with people in their contacts. This app was also recommended for health and well being.
A lot of weather tracking apps are in demand such as Weather Channel's Storm Radar. Gas station apps are also being downloaded. The popular GasBuddy app displays stations and fuel prices nearby while also tracking where gas is available in impacted areas, including North Carolina, South Carolina, and Virginia.
Right now, the most popular app is CrowdSource Rescue. This free app is able to connect volunteers and emergency personnel with those in need and has saved many people who were stranded during Harvey, Irma, and Maria.
About the Contributor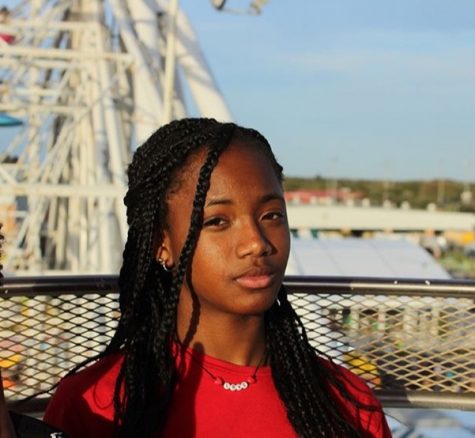 Raquel Perry, Reporter/Marketing Manager
Raquel Perry is a Senior Creative Writer at the Osceola County School for the Arts. As a journalist, her one goal is to present news in a well-rounded...