Greece Bans Overweight Tourists From Riding Donkeys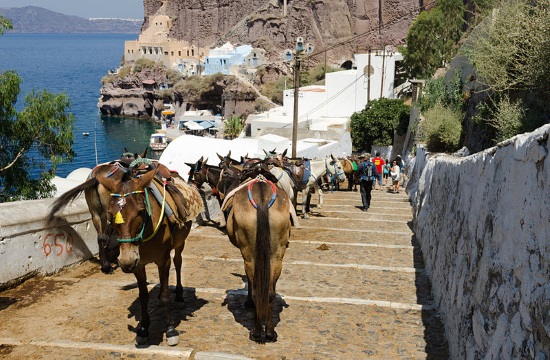 In the beautiful island of Santorini, tourists have always used donkeys to travel. Recently, the island has banned overweight tourists from riding donkeys in an attempt to prevent further injuries of the donkeys.
Many of the donkeys used have suffered from spinal injuries due to excessive weight on their backs. The Greek Ministry of Rural Development and Food has decided to set this ban to prevent future injury of these animals. A petition to end the transport of the tourists by using donkeys was signed by over 100,000 people. In order to ride the donkeys now, a person must weigh less than one-fifth the weight of a donkey. That is about 220 pounds. The new ban also calls for animals to have enough food in water throughout the day.
Although this decision was made to help the donkeys few believe that this decision will not actually make a difference. PETA, an animal rights group, called the ban a "throwaway gesture." According to them, the ban will not make up for the poor conditions in which these donkeys live in.