Uber Plans on Launching Food-Delivery Drones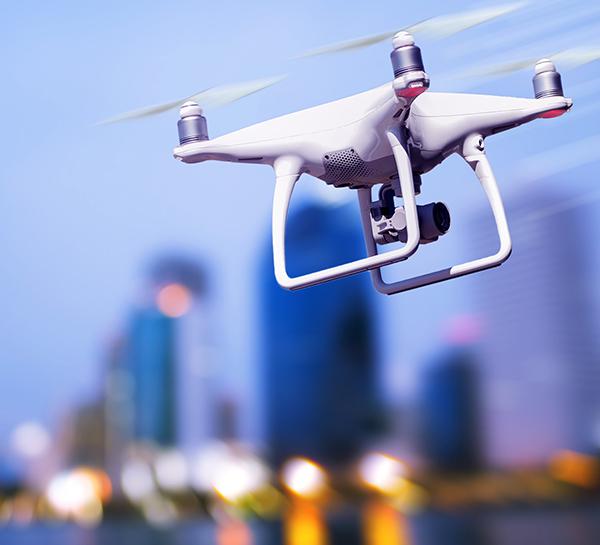 Uber has announced that they plan to upgrade their food-delivery service by developing drones by the year 2021. The transportation network posted to their website (which has been removed) that they were looking for operators to handle the drones for the later future; stating that they are looking to hire people with "flight standards and training" experience. Although Uber has depended on people for years to deliver "UberEat" orders, this developing idea will reduce the need for the hassle. The new program will be named "UberExpress."
Though Uber refuses to comment on the new system, Uber CEO Dara Khosrowshahi has mentioned the company's involvement in drones and commercial-drone testing. Forbes Magazine states that at the Uber Elevate Summit held in May, "Khosrowshahi mentioned he believed flying burgers would also solve urban mobility."
The drones will be able to carry ten-pounds in the sky; however, because of Federal Aviation Administration (FAA) regulations, the drones will not be able to go higher than 400 feet and must "require a human pilot on the ground." Dialexa Scott Harper, Co-founder, and CEO of Uber goes on to explain the strict regulations that come with drone-delivery, "Right now with drones, the limitations are not technological but regulatory. Aspects such as safety are key concerns for the FAA. It is so new, no one really knows what to do with it yet – like self-driving cars and autonomous vehicles." She goes on to say, "I believe brands should really be thinking about what are potential applications, and start planning for the future. So when the regulatory environment does become more friendly for commercial viability, they are ready to take advantage of it."
Uber is not the first company to start testing with drones. Amazon featured "Prime Air" in 2016 as their first attempt with the technology. While the company Alphabet delivered burritos in Australia by airborne in 2017.
Though the plans are in progress, Uber says that the idea is still developing as they go.
About the Contributor
Jasmeen Rivera, Reporter
Jasmeen is a Senior Creative Writer at the Osceola County School for the Arts. After being on The OCSA Ledger staff for three years, with this one being...