Pipe Bomb Packages Sent to Well Known Critics of Donald Trump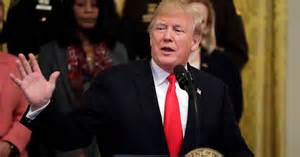 This week, mysterious packages containing pipe bombs have been sent to numerous outspoken critics of President Donald Trump. Law Enforcement Authorities have intercepted at least 12 pipe bombs, and are working hard to find out who has been sending them, and why.  The search is pulling towards South Florida, and this Friday morning two more pipe bomb packages were found, one in Florida and one in New York. All packages are sent in the same manila envelope, containing a 1-inch-by-6-inch length PVC pipe filled with a pyrotechnic type powder and shrapnel.
President Donald Trump has taken to social media and news outlets to express his anger and hatred towards the pipe bomb situation. Trump has called the attempted bombings "despicable", vowing that the federal government will try their hardest to find the perpetrator, "A major federal investigation is now underway. The full weight of our government is being deployed to conduct this investigation and bring those responsible for these despicable acts to justice." Trump also took to Twitter, bashing CNN and "others" for allegedly accusing him of sending the pipe bombs to his critics, "Funny how lowly rated CNN, and others, can criticize me at will, even blaming me for the current spate of Bombs and ridiculously comparing this to September 11th and the Oklahoma City bombing, yet when I criticize them they go wild and scream, "it's just not Presidential!"" He also brought up political terrorism during his interview with CNN, "Every American needs to be against political terrorism. And so that starts at the top that the President has the biggest bully pulpit in America, and he needs to affirm again that we condemn all political terrorism in America."
Sarah Sanders, a white house secretary, has publicly shown her support for President Trump during these difficult times, claiming "he has always condemned violence," yet she decided to ignore reporters questions on whether or not Trump is responsible for heated political rhetoric. She then said to reporters, " The President is certainly not responsible for sending suspicious packages to someone, No more than Bernie Sanders was responsible for a supporter of his shooting up a Republican baseball field practice."
President Trump is not allowing his name to be held responsible for the pipe bomb packages, "A very big part of the Anger we see today in our society is caused by the purposely false and inaccurate reporting of the Mainstream Media that I refer to as Fake." Melania Trump also spoke out about the situation during a white house event, "We cannot tolerate those cowardly attacks."
About the Contributor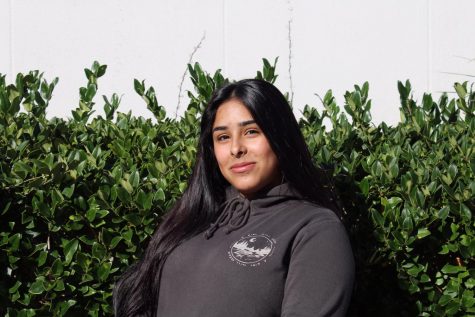 Jay Baez, Reporter
Jay Baez is a Senior Creative Writer. She enjoys the fact that journalism helps her stay more in touch with the world than before. She loves to swim and...