A Walk On the West Side: West Side Story Review
Hang on for a minute...we're trying to find some more stories you might like.
,The Osceola County School for the Arts put on their production of West Side Story last weekend with a bang. It was a wonderful theatrical masterpiece of song, dance, and story. As much as familiar the original tale is for audience members, there was an evident passion and enthusiasm from the casts toward the production of the show and the work that went on behind the scenes to produce it.  The show was filled with raw emotions and heartfelt moments that shone a spotlight on serious topics. The musical's story of forbidden but real love among the hate between the Jets and the Sharks that highlighted the issue of immigration that relates to many cultures today. The technical aspects such as costume design, music, and choreography made it rich in details and immensely entertaining.
The show started with a short video of the plot scene, captivating audience members as they eagerly try to figure out what will happen. The Jets finger-snapped onto the streets and found themselves in a war with the Puerto Rican Sharks. The first half of the plot was pleasing to encounter as the characters reveal their motives and relate it to the audience in the first scene but as soon as the second half kicks in, the entire plot turns into a humane conflict and ironically more dramatic than the first half of the show. An achingly unfortunate finale ends the show with Tony getting shot in the back by Chino, and Maria losing her lost love forever. The brilliance of the entire show was enhanced with the instantly memorable songs, such as  "I Feel Pretty," "Maria," and "America," along with the dances that followed it. "America" was clearly the audience's favorite song from the show.
The execution by directors, actors, dancers, and musicians made the production the best adaption of a musical OCSA has ever seen. Lead characters for the first production of the show on Thursday were Samantha Sosa who played Maria, Lexi Delgado who played Anita, Jabari Lewis who played Tony , Billy Martinez who played Bernardo, and  Andrew Broullid who played Riff. On Friday and Saturday lead characters were Michelle Cardenas who played Maria, Anyah DeGuzman who played Anita, Enrique Dowling who played Tony, and Giovanni Gotay who played Bernardo. The most memorable part of the show from my perspective was the incorporation of all different types of majors into the production. It was exciting to see students step out of their comfort zone by doing things they've never done before or things that they initially believed they were not able to do. As a student here at the OCSA, it was inspiring to see students that I know be so immensely dedicated to putting on the best show possible and have the passion to present something that they love to do to the audience. It was also compelling to see different majors work together despite their diverse capabilities and talents.
Anyah DeGuzman, who is a junior dance major at the OCSA, talks about what she has learned from being a part of the show. "First I have learned to allow every single moment to sink in and enjoy the journey…I have a lot of gratitude  for being able to perform onstage with all these fantastic performers is also a blessing" She talks about why her experience in performing in the show was so significant. "West Side Story is truly something magical as if it was simply meant to happen…it bought life and victory, as shown by West Side's recent success at OCSA. Givi (who played Bernardo) and I have been partners for our class' dance department concerts since freshman year. In our freshman year, we watched a middle school class do a dance from West Side Story and it was called, 'Dance At the Gym'. We talked about how much we loved West Side Story and that was something we bonded over for the rest of the year. We kept wishing the school would do it one day. The peak was when it was announced in our sophomore year. We both auditioned and when the cast list was posted, we were extremely overjoyed. It was a dream come true that we would also be playing an iconic couple. I remember crying tears of happiness and it was astounding how we went from holding an arabesque to singing, dancing, and acting in West Side." Anyah's advice to students who are planning on auditioning for any show in the future is to "Go for it, it doesn't matter what major you're in…all I needed to do was open myself up to anything and anyone new".
I also asked Enrique Dowling about what he has taken back from the show. He responded to say, "I've learned about myself and the amount I can push myself in this process…There were some moments where I got very overwhelmed, but I kept pushing and now my artistic "endurance" is even larger. Nonetheless, overall this production was amazing and I learned that talent comes from different places."
Although there were a few technical difficulties throughout the show, the casts still managed to stay in their characters and put on a show that reached their audience. The production is the biggest so far of all of OCSA's main stage performances. Directors Mr. Carswell, Dr. Austin, and Mr. Clegg, the tech crew, and cast members did an outstanding job portraying an emotionally powerful story and giving a new perspective on what OCSA is about.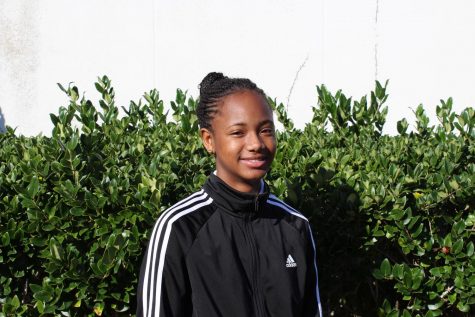 Raquel Perry, Reporter
Raquel Perry is a junior Creative Writer at the Osceola County School for the Arts. As a journalist, her one goal is to present news in a well-rounded...