Voter Fraud in Florida
Hang on for a minute...we're trying to find some more stories you might like.
Days after the 2018 midterm elections ballots are still being counted and allegations of voter fraud are complicating recounts. The race between Gov. Scott and incumbent Senator Bill Nelson was very close and highly publicized. According to current numbers, Nelson is trailing Scott by only 0.18 percent. In Florida, a mandatory recount is triggered if there is a margin of less than .50 percent.  The tightness of this race has lead to questions on the validity of the election. 
President Trump, along with current Florida governor Rick Scott, the apparent winner of the Florida Senate election, has alleged that Florida has fallen victim to voter fraud. Rick Scott stated in a press conference, "Every Floridian should be concerned there may be rampant voter fraud in Palm Beach and Broward Counties." he continued "I will not sit idly by while unethical liberals try to steal this election from the great people of Florida." Currently, there is no evidence of voter fraud in the Florida elections.
Voter fraud is a common narrative in American politics, after winning the 2016 election President Trump claimed "In many places, like California, the same person votes many times… They always like to say 'oh that's a conspiracy theory' — not a conspiracy theory folks. Millions and millions of people." In an investigation, it was found that out of a billion ballots, only thirty-one were fraudulent. 
About the Contributors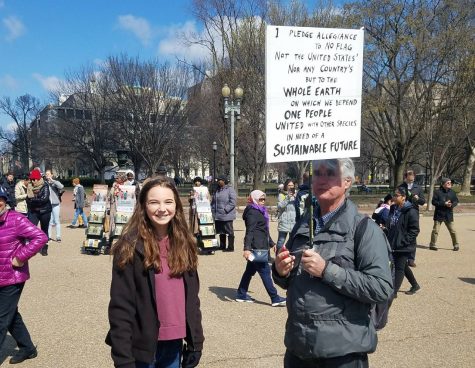 Mackenzie Riley, Editor
Mackenzie Riley is a Senior Creative Writer at OCSA. She enjoys objective reporting of the reasons for events and actions.  She hopes to pursue a career...