Rapper Tekashi 6ix9ine Faces Life in Prison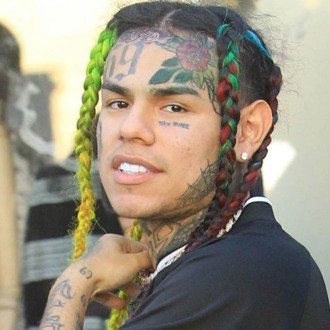 Rapper Tekashi 6ix9ine, real name Daniel Hernandez, faces life in prison after being arrested Sunday by law enforcement for armed robbery, racketeering weapons, and drug charges. A month after avoiding charges involving an underage girl and registering as a sex offender, the rapper has been indicted for multiple shooting; including an incident that took place in July when Tekashi had allegedly conspired with a gang who "agreed to shoot an individual who had shown disrespect to them." An innocent bystander was shot during the event. Hernandez was also noted for an occurrence earlier this month. While filming a music video in Beverly Hills with music artist, Kanye West, shots were heard being fired outside. No injuries have yet to be reported.
Hernandez has been put into custody, along with alleged members of the Nine Trey Gangsta Bloods; a group labeled by the U.S Attorneys Office as "a violent New York City gang." A joint investigation has been conducted against the organization. Two out of the six charges against the rapper have maximum sentences of life in prison. If convicted, Tekashi has a minimum of 32 years behind bars.
According to Lance Lazzaro, Tekashi's defense attorney, "Daniel Hernandez is completely innocent of all charges being brought against him." Lazzaro has also made a statement about the rappers persona, saying "an entertainer who portrays a 'gangster image' to promote his music does not make him a member of an enterprise."
The rapper was transferred from Metropolitan Detention Center in Brooklyn Wednesday night due to threats on his life. Lazzro has stated that he does not know where his client is, meaning Hernandez is potentially with ICE in protective custody.
Law enforcement is still looking into the charges and proper evidence to decide the fate of Tekashi 6ix9ine.