At G-20 Summit Trump Continues to Opt Out of Climate Change Effort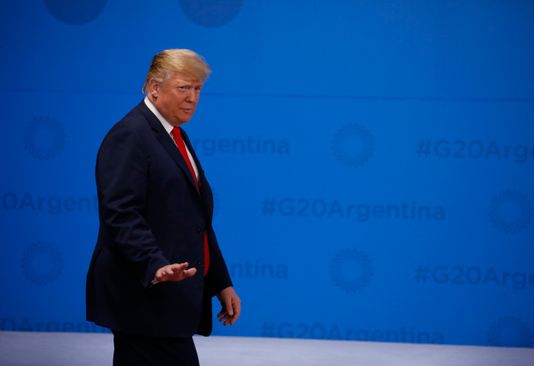 Hang on for a minute...we're trying to find some more stories you might like.
The annual G-20 summit convened in Buenos Aires on Friday and Saturday. 19 world leaders committed to the global effort against the growing threat of climate change. Unsurprisingly, the United States has maintained a position against the Paris Accords and analogous legislation against the environmental threat.
There is but a single 'eco' effort that Trump's America will stick it's neck out for: the economy. Unbothered by global warming, Trump has long-believed the endeavors as an economical detriment. President Trump's position is driven by a "better the world go down in flame than the treasury" mentality. The coalition of states is fractured with Trump's rogue vote but the efforts persist.
It is laughable, still, that Donald Trump and his cavalry would rather watch the world burn in their "strong commitment to economic growth" than break the bank in donating to crisis relief.