Hania Aguilar's Body Found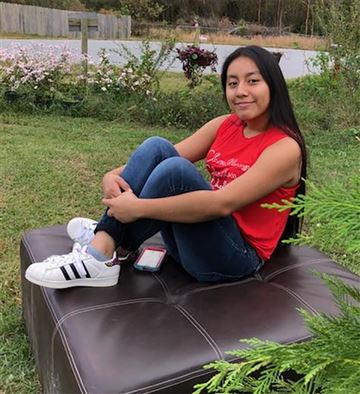 After nearly a month of searching for missing North Carolina teen, Hania Aguilar's body has been found. The 13 year old girl was kidnapped after going outside to start a relatives SUV for school.
Aguilar's body was found about 10 miles south of her home in a body of water in Robeson County. Investigators stated that the body was not visible from the road, but would not discuss the conditions of the body. The cause of death has not yet been released, pending the autopsy. Police Chief Michael McNeill said that there are no suspects in custody, but that he will do everything to find the person responsible for Aguilar's death.
Friends and family had also created a petition to American officials requesting that Aguilar's father, who lives in Guatemala, be granted a temporary visa to attend his daughter's funeral. According to his lawyer, Naimeh Salem, however, stated that the request was denied due to his "lack of ties" in the United states. Salem is still hoping that officials change their mind.
In an attempt to soothe the grief that Aguilar's family is feeling, Time Out Communities, a Fort Lauderdale company, donated a mobile home to Hania's family. The employees of the company had been following the case since Aguilar went missing. Time Out Communities Operations Manager Michell Hunt, explained that she "wanted to try to give something to them to take away some of the pain."