NY State Sen. Kevin Parker tells GOP aide to 'kill yourself' over Twitter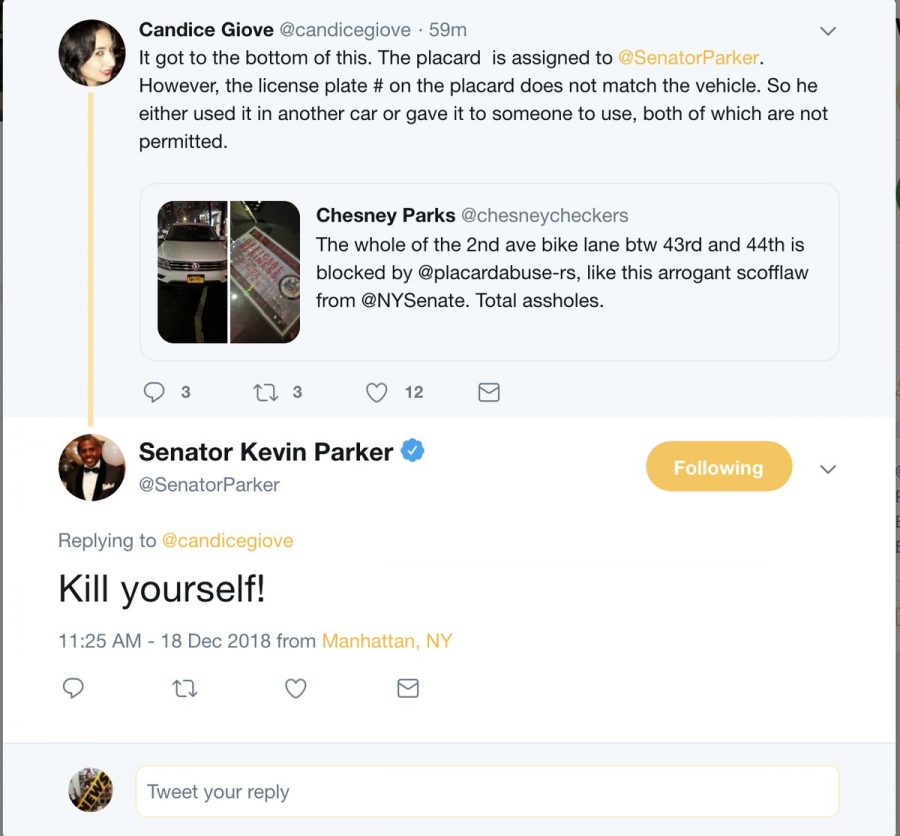 ALBANY – New York State Sen. Kevin Parker, D-Brooklyn, who has been pushing a bill that would require pistol-seekers to submit to a social-media search urged a Senate Republican aide to kill herself in a soon after-deleted Twitter post on Tuesday. The verified Twitter account of Sen. Parker posted the violent demand Tuesday morning after the aide, Candice Giove, accused him of misusing a Senate-issue parking placard.
"Kill yourself!" Parker's tweeted. The tweet was originally posted at 11:25 a.m. It was deleted minutes later. By 12:18 p.m., Parker tweeted an apology.
"I sincerely apologize," Parker stated. "I used a poor choice of words. Suicide is a serious thing and and should not be made light of."
Parker, who was forced to undergo anger-management treatment after bashing a traffic cop in 2005 and was also convicted in 2010 for slugging a Post photographer, didn't think it would affect his constituents consciousnesses. "I'm sure people in my district don't care," he said. "Come on, people don't care about that."
One of the many people who did care, however, was Flatbush Councilman Jumaane Williams, who booted Parker as co-chair of his campaign for public advocate.
"I'm very concerned by the statement I saw from Senator Parker on social media earlier today," Williams said in a statement. "After speaking with him this afternoon, we have both agreed that it's best for him to step down as co-chair of my campaign for Public Advocate." Republicans and Democrats, in a rare act of bipartisanship, slammed Parker for the disgusting comment.
"I was disappointed in Senator Parker's tweet," incoming state Senate Majority Leader Andrea Stewart-Cousins (D-Yonkers) said. "Suicide is a serious issue and should not be joked about in this manner. I am glad that he has apologized."
Ironically, Parker actually sponsored a bill in 2017 that would increase suicide-prevention education in New York college campuses.
About the Writer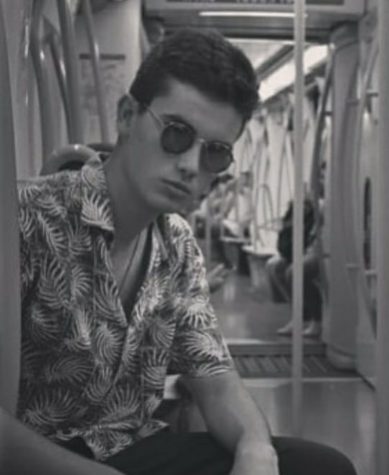 Quinn Summerville, Editor-In-Chief
Quinn Summerville is The Editor-in-Chief of the OCSA Ledger, whose goal in journalism is to establish a bridge of information between the OCSA Administration...