The R. Kelly Investigation
Hang on for a minute...we're trying to find some more stories you might like.
Robert Sylvester Kelly, more commonly known as R.Kelly, is currently under investigation by the Fulton County District Attorney's Office in Atlanta, Georgia. The recently aired Lifetime docu-series called "Surviving R. Kelly" that features women who claim to have been held hostage and abused in his estate in Georgia, has led to the investigation.
In Lifetime's Surviving R. Kelly, which drew 1.1 million viewers when it premiered on January 3, explosive allegations are featured from alleged victims of the hit-making "Ignition" singer using his power and influence to physically and sexually abuse young girls for decades. The series reports Kelly's successful career as an artist and the secrets of these allegations that have not been heard about for years. Joycelyn Savage is one of the women featured in the Lifetime documentary. According to Gerald A. Griggs, the lawyer for her parents, say that their daughter is being held against her will through the singers' manipulations since she was 17 years old.
Numerous testimonies are also highlighted from Kelly's alleged victims, including his ex-wife, Andrea Kelly, and ex-girlfriend Kitti Jones. A few influential celebrities have gotten involved such as civil rights activist Tarana Burke and John Legend who also appear in the series.
"There's a difference between R. Kelly and Robert. R. Kelly's this fun, laughing, loving guy," a woman says in the trailer of the series. "But Robert…is the devil."
Accusations about Kelly have also been made in the past. In 1994, at age 27, he had been accused of illegally marrying the late singer Aaliyah when she was 15 years, although she was listed as 18 on the marriage certificate to avoid legal issues. Aaliyah's parents reportedly had the marriage annulled. He also stood trial on child pornography charges in 2006 but was found not guilty.
An attorney for Kelly says the abuse allegations made against him were false and "another round of stories" that were created "to fill reality TV time."
No charges have currently been made, but Cook County's state attorney Kim Foxx held a press conference on Tuesday to encourage any victims to "please come forward." Kelly's lawyer then argued that Foxx should not base the allegations on the series before beginning a formal investigation.
"If we are going to take these allegations seriously — it isn't one of those situations where it's just forensics, we need actual witnesses and victims to have the courage to tell their stories," Foxx said. "We cannot do anything related to these allegations without the cooperation of victims and witnesses."
The emerging #MuteRKelly social media campaign which launched last year was created to end Kelly's musical fame through protests and asking others to boycott his music. The singer has denied the claims made against him and recorded a 19-minute song titled "I Admit" in response to the allegations. R. Kelly has not verbally responded to Lifetime's series about his life, but according to TMZ, the singer wants to sue "everybody who had anything to do with this."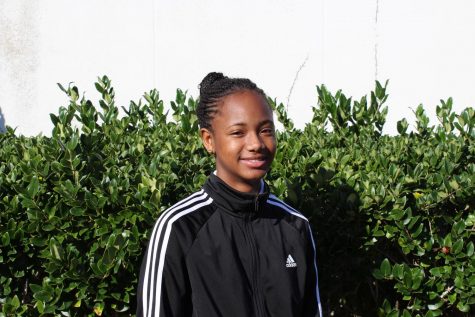 Raquel Perry, Reporter
Raquel Perry is a junior Creative Writer at the Osceola County School for the Arts. As a journalist, her one goal is to present news in a well-rounded...