2019 Auditions Are Coming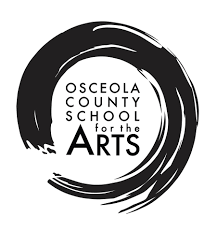 Hang on for a minute...we're trying to find some more stories you might like.
Auditions are coming for the 2019 OCSA school year. To gather more information on how things will be organized compared to years prior, I talked with OCSA Vice Principle Dr. Long.  
"Anyone could come to auditions as long as they're going to be in the 6th to 12th grade next year. So as long as you qualify for that then you could go ahead and call for an audition date. The process is very simple, there are audition requirements online in our page that each student needs to make sure they read and prepare themselves because that's exactly how they're going to be rated on by each specific teacher in that area. We do have different dates it's going to be February 2nd and February 9th. Depending on the art area, we separate them. If there's a middle school audition, they will go to the middle school teacher, if it's a high school one then the high school teacher will go ahead and audition them. They do also have an interview with a random teacher of our school, they need to be well-spoken and ready to answer those questions. They need to bring grades, attendance records, testing records, in order for us to make the final determination. So, there's an artistic component, as well as an academic component. When we combine all of those ratings, then we give them a score, and we invite those kids with the top scores to belong to our school." 
I continued to ask her if there were any aspects that are crucial in new applicants.  
"They need to have a love or passion for the arts. The younger they come in, the 6th and 7th grade they truly do not need to be highly trained on their art, that's what we're here for. As they are higher in grade, they do need to have some background because they need to be at the level of our other students in those grades. Some arts are different than others and don't require as much skill. The more you know, the better the chances. Another requirement is that you attend school regularly from wherever you come from, that you have good grades and that you have this desire of being a good excellent, all around student. If you have those components, you will be a great fit for our school." 
For more information visit the Osceola County School website.