Rosenstein Planning on Leaving Justice Department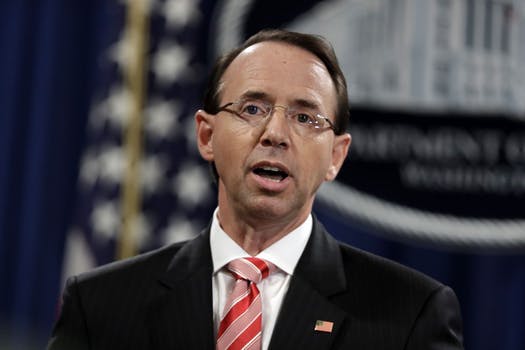 Hang on for a minute...we're trying to find some more stories you might like.
Rod Rosenstein, the deputy attorney general overseeing the Russia investigation, is planning on leaving the Justice Department after attorney general nominee, William Barr's confirmation. If Barr is confirmed, that means he would take Rosenstein's place as the supervisor of the investigation. Rosenstein is expected to leave the department in early March after special counsel Robert Mueller finishes his investigative report sometime in February. 
Once Barr is confirmed, he would take part in deciding how they will share the results of Mueller's investigation and if they will make his findings public. Virginia Democratic senator, Tim Kaine expressed his worries about Barr, saying he fears he may be planning on undercutting the investigation or keeping the results from the public because he has previously expressed disproval about both Mueller and the investigation. However, Republican Senator Lindsey Graham had a different take. "I can assure you based on what I heard that he has a high opinion on Mr. Mueller. He believes Mr. Mueller is doing a professional job. He will do a professional job. He will be fair to the president, the country as a whole, and has no reason for Mr. Mueller to stop doing his job. He is committed to allowing Mr. Mueller to finish."  
Although he had been criticized by President Trump before, officials confirmed that Rosenstein decided to leave on his own accord and was not forced to do so. Barr's confirmation hearing will take place on January 15th.