New Panic Button Apps To Prevent School Shootings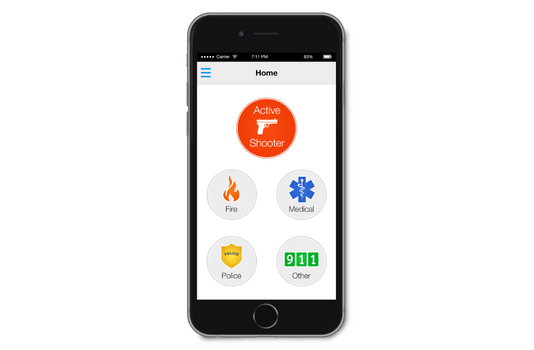 Over the past few months, school officials have been striving to find ways to protect students and staff in schools following the numerous amount of school shootings throughout the year. The broadly controversial topic of gun control has prompted public safety officials to implement "panic button" phone apps that can instantly send out alerts to authorities and emergency services during a school shooting.
Washington, D.C. was the most recent state to adopt the app. It has allowed school employees to be able to access, send alerts to emergency personnel, but it includes several added features.
One feature is the information about fire,medical, police, or active shooter emergency to other cell phones connected to the same safety network so employees would receive the information given to police that was reported by a teacher or staff member. Another feature is automatic access to additional information such as the address of the school, points of access, the number of students and staff in the building, and the layout of the entire campus.
Central Florida is also working on creating a new  app to report suspicious activity called Fortify-FL. Lawmakers approved the app after the Parkland shooting.
The state initially wanted it ready to go this week, but the app is still a work in progress.
"The times are changing. Kids all have iPhones and Androids. I think the app is a great way to start. Like I said, I don't know if it's going to be the end to all the answers, but definitely it's a great start," an Orange County parent said.
Parents hope this new technology will help reduce the number of injuries and fatalities.