Michael Cohen Spends Thousands on Rigged Polls
Michael Cohen, President Trump's former personal lawyer, has spent thousands of dollars to rig several polls in Trump's favor. Cohen reportedly hired an IT firm to benefit Trump's presidential campaign, ahead of his inauguration as President of the United States.
The Wall Street Journal reported Thursday that in 2015, Cohen paid a small technology company between $12,000 an $13,000 as well as a boxing glove said to be worn by a professional fighter, for several campaign- related activities, including "trying unsuccessfully to manipulate two online polls in Mr. Trump's favor." John Gauger, owner of RedFinch Solutions LLC, the company which committed the falsifications, claims that he was not paid the $50,000 he was promised, even though Cohen was reimbursed that amount. However, Cohen denied such allegations and stated that "all monies paid to Mr. Gauger were by check."
This 2015 manipulation is not the only time where Cohen has paid to change the results of a ballot, as he also falsified results in early 2014. Gauger has stated that Cohen enlisted his assistance in 2014 to create a computer program that would continuously vote for Trump in a CNBC poll of America's best business leaders. The next year, Gauger was enlisted once again "to elevate the soon-to-be candidate's ranking in a Drudge Report poll of Republican candidates," according to the National Review.
Last month, Cohen was sentenced to three years in prison after being convicted of financial crimes and lying to congress while working under Trump. Since then, Cohen has distanced himself from the President. In a tweet early Thursday morning, Cohen claimed that his he regretted his actions, which were done at the request of Trump.
"As for the @WSJ article on poll rigging, what I did was at the direction of and for the sole benefit of @realDonaldTrump @POTUS," he stated. "I truly regret my blind loyalty to a man who doesn't deserve it."
About the Writer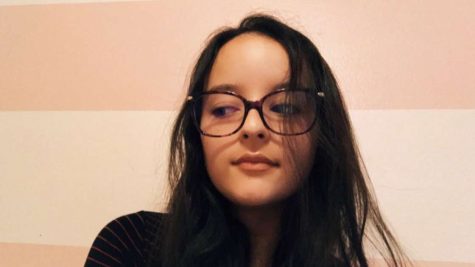 Caroline Centeno, Editor-In-Chief
Editor-In-Chief of The OCSA Ledger, Caroline Centeno hopes to provide the highest quality truth to the OCSA student body. She is a Senior Creative Writer...