Update on the Government Shutdown
January 24, 2019, The partial government shutdown, now in its 34th day, has reached a stalemate. This week, there are two opposing proposals to reopen the government which has failed to receive the necessary amount of preliminary votes. Barring a sudden shift, the government will remain closed throughout the week due to competing narratives on who wants to open the government.
Because the government has not reopened this week, the nearly 800,000 federal workers that are either working without pay or on furlough will miss yet another paycheck. Due to this, TSA members have continued to skip work and the National Parks Service is struggling to tend to overflow trash cans and damage caused by human activity. Currently, dozens of federal agencies, as well as nine out of 15 federal departments, are shut down. However,  "about 75 percent of government services are unaffected by the shutdown," according to CBS News.
The following organizations have been hard hit by the government shutdown:
Food and Drug Administration
The partial government shutdown not only affects government agencies but citizens of the United States, as safety regulation has decreased. The Food and Drug Administration has planned on resuming food inspections on critical items. However, inspections will only occur in high-risk food environments.
NASA, National Oceanic, and Atmospheric Administration, and the National Science Foundation
Nearly 17,500 NASA employees, which make up about 85% of its workforce, are on furlough and cannot touch any projects they began before the shutdown until the government reopens. By then, experiments may not be viable and might have to be restarted. All public access to NASA facilities has been suspended.
While the National Oceanic and Atmospheric Administration (NOAA) will be updating its website and social media with information necessary to save lives, climate data has been taken offline.
The National Science Foundation (NSF) is yet another government entity facing the adverse effects of the current partial government shutdown. Instead of having the ability to assist scientists and researchers, the NSF website features a giant "Alert." The message states that "due to a lack of appropriations, the NSF is closed."
Environmental Protection Agency, and US Geological Survey
The EPA has been left with a skeleton staff of essential personnel. Over 13,000 staff members are not at work, leaving the control of air and water conservation to just under 800 employees. According to Elgie Holstein, senior director at the Environmental Defense Fund, "communities across the country are forced to stand by while water and soil go untested, air is fouled, science is suspended, and looming threats from climate change grow more perilous."
The US Geological Survey (USGS) studies the United States' landscape, natural resources, and environmental hazards. Many USGS websites may not be updated for extended periods of time and may not reflect current conditions. However, according to the USGS website, "websites displaying real-time data, such as Earthquake and Water and information needed for public health and safety will be updated with limited support."
National Recreation centers
Popular centers of American recreation have been hard hit by the partial government shutdown. National zoos, parks, and Smithsonian museums are among the tourist destinations affected. The National Parks Service has had to deal with a series of negative impacts and damage can only be fully assessed when the government reopens. All organizations operating under the National Endowment for the Arts and National Endowment for the Humanities will be closed until the government reopens.
National Institute of Standards and Technology
The National Institute of Standards and Technology has dealt with an 85% decrease in staff. Because the institute has been left with only 15% of its staff, cybersecurity of many Americans is at risk. All basic maintenance is on hold.
Commerce Bureau and all Statistical Services
Bureau of Economic Analysis, Bureau of Justice Statistics, Census Bureau and National Agricultural Statistics Service are all currently delaying research development and publication. The US Commerce Bureau serves key numbers regarding GDP, inflation, income, and spending. There will be no updates until the government is reopened.
About the Writer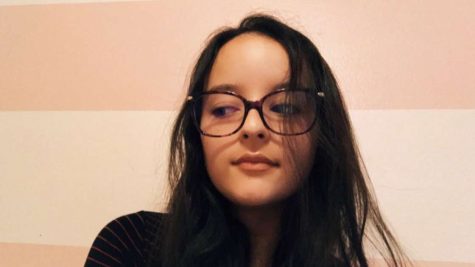 Caroline Centeno, Editor-In-Chief
Editor-In-Chief of The OCSA Ledger, Caroline Centeno hopes to provide the highest quality truth to the OCSA student body. She is a Senior Creative Writer...