Florida's Secretary of State Resigned After Blackface Photos Resurfaced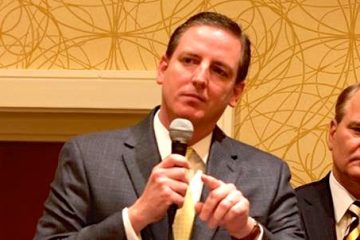 Today, January 24th, Mike Ertel, former Seminole County Supervisor of elections resigned as Florida's secretary of state after pictures of him in blackface were resurfaced. The 14-year-old picture, which was taken at a Halloween party 2 months after Hurricane Katrina hit the south, shows Ertel wearing blackface and dressed in a t-shirt with 'Hurricane Katrina Victim' on it. The Tallahassee Democrat, the newspaper that uncovered these photos, showed them to Governor Ron DeSantis and hours later, the government officially announced that Ertel had resigned. Ertel stated that "It has been an honor to serve you and the voters of Florida." in his letter of resignation. 
Ertel has admitted that he was the man in the photo, however, his colleagues are shocked to find out about the picture. Seminole County Commissioner, Lee Constantine says "This is not the Mike Ertel I know." The photos were taken 8 months after Ertel was appointed as Seminole County Supervisor of elections. DeSantis has stated at a conference that Ertel regrets his actions.