Venezuela's Trump-Approved Coup Against Socialism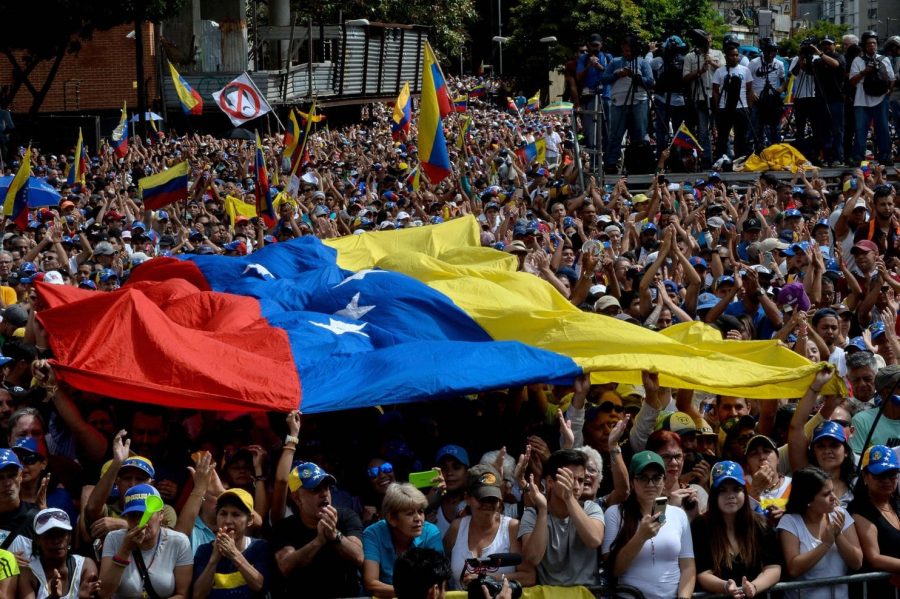 In the aftermath of an election which inevitably reinstated Venezuelan socialist dictator Nicolás Maduro, the opposition party has accrued the outright support of the White House tenant.
President Donald Trump, along with thousands of outraged Venezuelan citizens, has demonstrated his support for Juan Guaidó, leader of the nation's legislative body. Guaidó maintains that he is the rightful leader of Venezuela and the results of last May's presidential election were rigged in Maduro's favor.
President Trump has taken a stake in this foreign affair and has ominously stated that "all options" are on the table in removing President Maduro and installing Guaidó, alluding to the potential exercise of U.S. military might in the matter.
With the country of Venezuela in an economic downturn and circumstances becoming frightful, there is good reason for civilian uproar. If Maduro's six-year term continues undisputed, famine, disease, and economic collapse are foreseeable. Though President Maduro does not seem to be caving in a figurative stand-off, he continues to draw criticism from dissenting American officials.
"For the sake of our vital interests, and for the sake of the Venezuelan people, the US will not stand by as Venezuela crumbles," wrote Vice President Mike Pence in an op-ed for the Wall Street Journal on Tuesday.
Whether there is a fight worth fighting or a fight at all remains subjective. Whether there is a fight worth beholding is a completely different postulation in this developing story.