Steven Transverse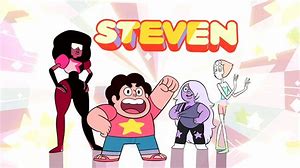 (Spoilers for "Change your mind")
Steven universe was created by Rebecca sugar, a nonbinary woman who is bisexual. The show has drawn in many LGBTQ+ people and given lessons with every episode. The biggest part of this show, however is that it has always had the subtext of Steven Universe, the main character, being transgender.  
Steven Universe is a half human, half alien (called a gem, as they are made from gemstones). He lives with his fully alien family, the crystal gems, and visits his father often, who is a human. The gems use female pronouns primarily due to how they look.  
The transgender undertones have always been there since the first episode of the show. As Steven has the gem of his mother, rose quarts. The most recent episode, however broke many more barriers. During the entire "battle of heart and mind" arc, the matriarchs, known as the diamonds, had been calling Steven by female pronouns as well as referring to him as his mother's name. Even when he had corrected them multiple times. For many transgender people watching, that struck a chord.  
"You are pink diamond!" the character of white diamond screamed with in the episode of the show. "You do not look like this, you do not sound like this, you're just acting like a child."  
This happens after Steven realizes that he's always been himself. Not his mother, nor a woman, but him. And he has always been him. This sounds familiar to many transgender people, as they recognized the struggle for people in their past to recognize that they are different now and not what they thought the transgender person was.  
Even when Rebecca sugar worked on the show "Adventure time" during seasons 2 and 3, she was breaking through barriers with episodes like "it came from the nightospere", "Remember you" and many more that dealt with familial issues, and dementia and more.  
Rebecca sugar will continue to break barriers with her amazing story telling and speaking for things that need to be told. She and her crew are now developing a movie for the Steven universe franchise.