A Getaway Tunnel for the Books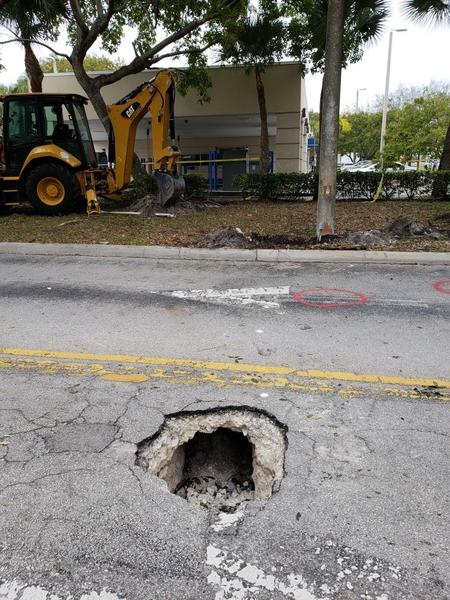 Hang on for a minute...we're trying to find some more stories you might like.
On January 30, 2019 police discovered a 50-yard long tunnel leading from a wooded area to a Chase bank in Pembroke Pines, a community 22 miles away from Miami, Florida.
The tunnel was initially believed to be a sinkhole, however as workers arrived on the scene they saw a power cord running through the hole. When police arrived, they found the entrance in a nearby wooded area that had been boarded off. A Cadaver dog was sent in with the purpose of uncovering bodies, though none were found.
After further investigation, police found a wagon, a winch, a pair of boots and a small generator within the tunnel. According to FBI Miami Special Agent Michael Levrock, the tunnel was dug with the intention of robbing the nearby Flamingo Plaza Chase bank, however the tunnel did not stretch far enough to do so.
"I would like to say I saw something like this in the movies, however, this hole is so small that…it's unique" he commented, noting that the tunnel is approximately two to three feet in diameter.
While no suspects have been identified, multiple people are said to have had a hand in the tunnel's development.
About the Writer
Brendan Guillen, Reporter
Brendan is a Junior Creative Writing major who has a passion to expand the reach of the OCSA Ledger and keep the expanding audience informed in an educated...