Directing II Showcase

The OCSA Drama Department's yearly Directing II Showcase is being held tonight, February 13th, 2019 from 6:30 p.m. till 8:30 p.m. This year's class of 2019 Drama Majors are receiving the opportunity to direct and showcase 9 ten-minute plays written by the high school Creative Writing Department.
The Senior Drama Majors are directing these well thought out works of art on our school's main stage. Admission is free to all who want to attend and is a great opportunity to "learn more about acting, teching, directing and theater management." The Drama Majors are given two opportunities to direct their own ten-minute play, once in the "Black Box" and once on the main stage. Receiving the privilege to work a play on the main stage gives them the opportunity to learn about "work-shopping things, and how to improve their 'starting from scratch' skills as well as working on creating their characters and portraying them as realistically as they can."
All the senior Drama Majors, as well as the high school Creative Writers, enjoy this wondrous opportunity given to them by Mr. Clegg, Mr. Davis, Mr. Capley, and Ms. Ausitn. Senior directors, like Molly Lavoie, love the fact that they "get the opportunity to speak to the writers of the play and having many of their questions answered." Not only is writing the piece a form of art, but picking one that truly speaks to you, and being able to get turn a vision in your head into something real is as well. Bonds are formed between writers, directors, techs, actors, and actresses throughout this process.
About the Writer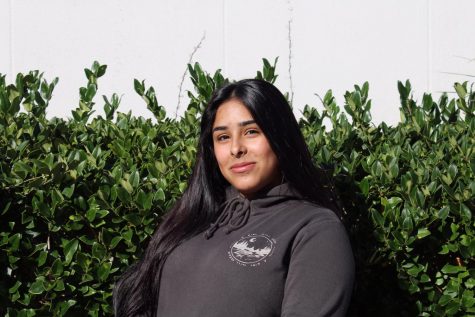 Jay Baez, Reporter
Jay Baez is a Senior Creative Writer. She enjoys the fact that journalism helps her stay more in touch with the world than before. She loves to swim and...