Dear Jussie Smollett, How Do You Feel?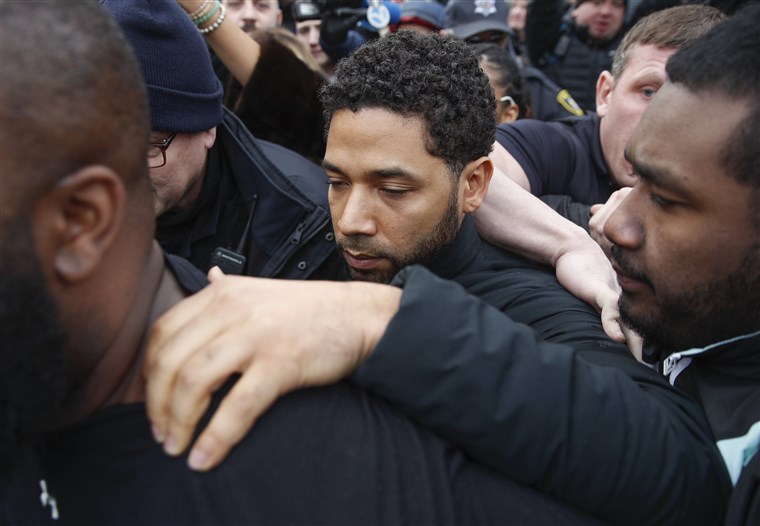 "Empire" actor Jussie Smollett has been indicted by a grand jury in Chicago on 16 felony counts after allegedly lying to police about being the victim of a racist and homophobic hate crime, according to NBC News on Friday.
The Chicago Police Department arrested Smollett last month and charged him with one count of falsifying a police report. The Cook County grand jury on Friday however, counted each part of his story separately. The actor could face up to 64 years in prison if convicted, with each of the 16 charges carrying a possible sentence that ranges from probation to four years in jail.
Smollett, 36, who is black and gay, said his attackers poured what he believed was bleach over him and put a noose around his neck. Police then began to investigate his allegations as a potential hate crime.
Many began to cast doubt on Smollett's claims after police said they were not able to find footage of the alleged attack after going through a large number of recordings from many surveillance cameras in the area, and police said Smollett refused to turn over his phone and phone records for the investigation.  Police have said, however, that Smollett was cooperating with the investigation, and later gave investigators a PDF file with a few phone records. The investigation took a turn after investigators questioned two brothers, Ola and Abel Osundairo, potential persons of interest in the case, in which they say that Smollett hoaxed the entire attack.
In a statement last month, Smollett remained unshakeable about his story's and denied he played any role in the attack. "Despite my frustrations and deep concern with certain inaccuracies and misrepresentations that have been spread, I still believe justice will be served," he said. On Friday, Smollet's attorney said that the "indictment is nothing more than a desperate attempt to make headlines."
Hate crimes are a big issue that is going on in our country. Every day someone is a victim of a hate crime. The talk of Smollet's actions are further than jokes about his amateur plan, but it has brought about concerns of how it affects the black and LGBTQ+ communities. There is a chance that this incident can cause people to have doubts about the allegations of real victims of discriminatory attacks and become more difficult for those who are attacked to come forward and hope to be believed. These communities have been fighting for decades and it has been difficult to gain attention to our concerns in public spaces. Smollett's case may have harmed movements against racism and anti-gay movements into further political and social divisions in an already tense environment.
His allegations originally came out in February. February is Black History Month, in which everyone reflects on the achievements of many fellow African Americans who have made a difference in society, but this year it was ruined.
As an African American, I feel disgusted at Jussie Smollet's actions. Smollett had a certain level of responsibility towards these communities and of course, I initially believed his allegations. Although, I felt the incident was brought to too much of a broader public recognition because he is a celebrity my feelings were nevertheless of deep concern for him as well as the rest of the black and LGBTQ+ communities. Up until today, some black people still believe that Smollett could be telling the truth, even though there is numerous evidence proving that the actor lied. Many of them turned to "All Chicago police are racist". This is a shame because their attitudes can cause more controversy to more violent attacks.
Regardless of the outcome of this case, Smollet's case does not change the reality of what people of color, women, and the LGBTQ face every day. Of all the anti-LGBTQ homicides in 2017, 56% of victims were black, while 71% were people of color, according to the National Coalition of Anti-Violence Programs.  Earl Fowlkes, President, and CEO of the Center for Black Equity says "We need to be talking about how we make our society open and how we develop a sense of tolerance and fairness for everyone to be who they are."
About the Contributors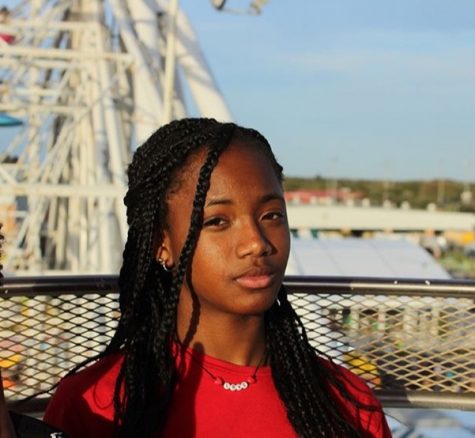 Raquel Perry, Reporter/Marketing Manager
Raquel Perry is a Senior Creative Writer at the Osceola County School for the Arts. As a journalist, her one goal is to present news in a well-rounded...