Deadly Tornadoes Devastate Alabama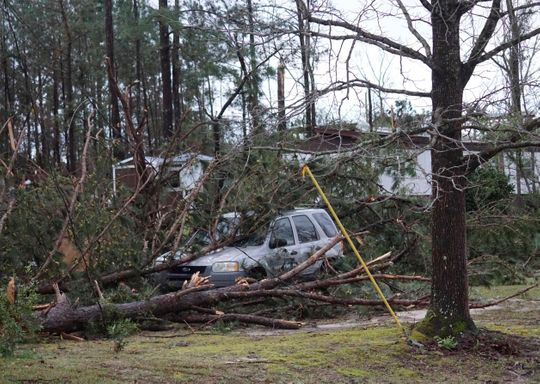 On Sunday, March 3, 2019, a series of tornadoes devastated the state of Alabama, killing at least 23 people in Lee County and leaving a multitude of people missing.
Lee County Sheriff, Jay Jones reported that many of the people killed were children. Jones also stated that he is expecting the number of fatalities to rise as the day continues. Quite a few people were transported to the East Alabama Medical Center with severe injuries. The center has received over 40 patients as a result of the tornadoes.
According to Jones, the majority of the damages were focused along the the Alabama Highway 51. The sheriff explained that the tornado destroyed a rural area that had many mobile homes. Jones stated that "[Alabama] looks almost as like someone took a giant knife and just scraped the ground. There are slabs where homes formerly stood."
As of Monday morning, 100 rescuers have assisted in relief efforts. Jones expects for there to be at least 200 people involved in the rescue efforts by the end of the day. Canine teams have been working to find  missing people and agencies from other states and counties have volunteered to aid in the search and rescue efforts.
The National Weather Service confirmed the storm's strength late Sunday evening. The tornado responsible for the destruction was an EF-3 on the Enhanced Fujita Scale. Storms of this strength have winds from 136 to 165 mph, the ability to destroy homes, and the strength to overturn heavy machinery.
President Donald Trump offered his condolences to the people of Alabama in a tweet. Trump tweeted, "to the great people of the Alabama and surrounding areas: Please be careful and safe." He also tweeted that "FEMA has been told directly by me to give the A Plus treatment to the Great State of Alabama and the wonderful people who have been so devastated by the tornadoes."