TSA Debate: Results Are In
Hang on for a minute...we're trying to find some more stories you might like.
From February 27th to March 2nd, 2019 Osceola County School for the Arts (OCSA) Technology Student Association (TSA) members  participated in a state conference held at Double Tree by the Hilton Hotel.
The participants were mostly seniors such as Creative Writer, Matthew Mendez, and Orchestra Majors, Michael Mendez and Daniel Casto.
TSA tournaments have 35 different competitions, ranging from fashion design to coding. According to Matthew Mendez, "We generally focus on the more artistic aspects, but this year we won first place in Technology Problem-Solving."
There was controversy concerning the Technology Problem-Solving competition. The task was to make a prosthetic to move balls from point A to Point B. While a handful of the schools in attendance created spoons to move the balls, the OCSA group, which consisted of Luke Haas and Willik Mir, crafted a glove. Multiple judges were brought in to properly determine whether the creation was allowed or not. At the end of the event, the OCSA group was declared the winner of the technology problem-solving portion of the competition.
Although the OCSA team only won one tournament, they placed top five in three others. Michael Mendez commented that "We did pretty good, but trophies up to fifth place would have been nice." Ms. Taylor, the Debate Coach at OCSA, stated that "Generally in debate tournaments, we add a trophy for every six entries or a fraction of this evening entries."
TSA membership is only available for high school students, though there are talks of establishing a middle school division.
About the Writer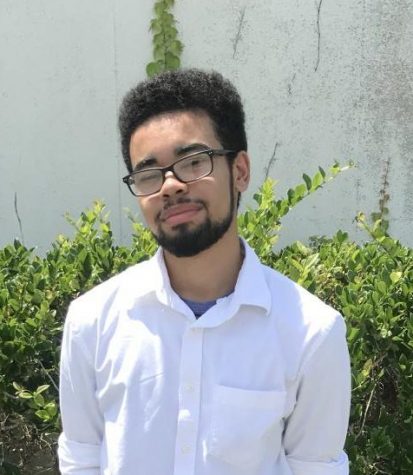 Brendan Guillen, Reporter
Brendan is a Senior Creative Writer who has a passion to expand the reach of the OCSA Ledger and keep the expanding audience informed in an educated manor....