Anti-Poaching Militants Allegedly Funded by WWF Accused of Torture, Murder
Hang on for a minute...we're trying to find some more stories you might like.
A yearlong Buzzfeed News investigation over 6 country led to a early morning Report on Monday that revealed allegations towards the World Wildlife Fund (WWF) of hiring and funding Anti-Poaching Rangers who have reportedly tortured and murdered local villagers after accusing them of poaching.
The Report alleged that the Anti-Poaching Units have had salaries, training, and supplies (including knives, night vision binoculars, riot gear, and batons) and raids on villages all funded by the WWF. Villagers have been whipped with belts, attacked with machetes, beaten unconscious with bamboo sticks, sexually assaulted, shot, and murdered by WWF-supported anti-poaching units, according to reports and documents obtained by BuzzFeed News.
The charity's field staff in Asia and Africa have organised anti-poaching missions with notoriously vicious shock troops, and signed off on a proposal to kill trespassers penned by a park director who presided over the killings of dozens of people.
BuzzFeed's report also states that they found evidence that WWF staff were linked to a deal to buy assault rifles in the Central African Republic, contravening the organisation's policies.
"We take any allegation seriously and are commissioning an independent review to look into the cases raised in the story. We have asked BuzzFeed to share all evidence it has obtained to support these claims, to help inform and strengthen this review," the WWF read in a statement. "WWF's work relies on deep community support, engagement and inclusion. We have stringent policies designed to ensure both we and our partners are safeguarding the rights and well-being of indigenous people and local communities in the places we work. Any breach of these policies is unacceptable to us and, should the review uncover any, we are committed to taking swift action."
In September 2017, British rights group Survival International alleged that WWF had funded "ecoguards" who systematically abused the hunter-gatherer Baka people and many other rainforest tribes in Cameroon.
About the Writer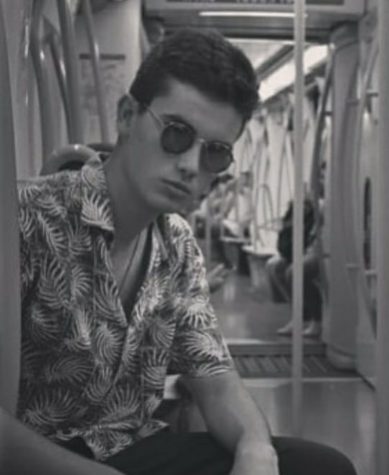 Quinn Summerville, Editor-In-Chief
Quinn Summerville is The Editor-in-Chief of the OCSA Ledger, whose goal in journalism is to establish a bridge of information between the OCSA Administration...