The Studious Father
Hang on for a minute...we're trying to find some more stories you might like.
On March 1, 2019 Senior Morehouse College student Wayne Hayer brought his daughter, Asada to class with him and what happened next shocked his peers, but in a good way.
Wayne Hayer and his wife had a routine: Wayne would go to work and school while his wife stayed home with their five month old daughter. However, Mrs. Hayer needed to attain their daughter's birth certificate last Friday, leaving Mr. Hayer with a choice: Leave his daughter home alone or take her to school with him. His algebra professor Nathan Alexander had previously stated he had "no problem with having the baby in the room."
Hayer was slightly unnerved by bringing his daughter; no one else had done so at the historically black men's college. Upon arrival, Alexander greeted Hayer with open arms and offered to hold the child.
The incident went viral online. Photos show Asada strapped onto Alexander while students took notes. The pictures found their way to College President David Thomas, who tweeted  "This is about… loving our students and being committed to removing any barrier to their pursuit of education. Alexander later said "Our goal is to instill leadership in our students, I want to be a model of that and I think Wayne is a model of that."
This was quite the heartwarming story for many, both within and without the Georgia-based college.
About the Writer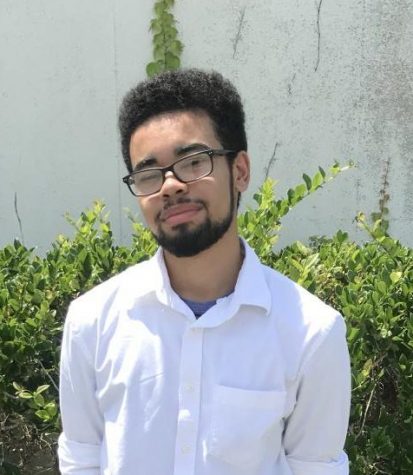 Brendan Guillen, Reporter
Brendan is a Senior Creative Writer who has a passion to expand the reach of the OCSA Ledger and keep the expanding audience informed in an educated manor....