Substitute Teacher Accused of Molesting Students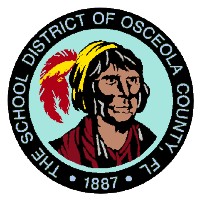 A former substitute teacher for the School District of Osceola County has been accused of molesting several  young female students in the county.
Fnu Syedyaseen-Asher was arrested on Friday after the parent of an Osceola County student informed school officials that their child was molested by him. At least six other victims have come forward, many stating that he touched them inappropriately.
When confronted with the accusation, Syedyaseen-Asher stated that he did touch them. According to Osceola County Sheriff detective, Stephanie King, Syedyaseen-Asher stated that he found the children "attractive and beautiful."  Asher has allegedly confessed to molesting students at both Flora Ridge and Mill Creek Elementary. Although he was bonded out of jail on Sunday, he is currently being held without bail on one of the six charges.
Syedyaseen-Asher was a 19-year-old substitute teacher with a three-month tenure when these events occurred. According to the Osceola County School District, the substitute teacher has worked as a substitute in 9 schools, teaching 1,102 students. Of the schools affected, two were middle schools. Major Jacob Ruiz of the Osceola County Sheiff's Department is encouraging parents to show their children pictures of Syedyaseen-Asher in the hopes that it will other victims to come forward. The Osceola Sheriff's Department is encouraging anyone with information about these incidents to come forward.